County Magazine | October 28, 2022
Executive Director's Report
TAC Executive Directors Report | County Magazine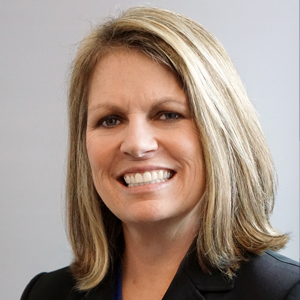 Counties make sure our votes count, and county election officials worked hard to prepare for the Nov. 8 general election. To help them get ready, the Texas Association of Counties held its first County Elections Academy on Oct. 5 and 6. This new education and training program, livestreamed to registrants from across the state, examined the biggest issues facing Texas county election officials.
It was a rousing success. We look forward to early April when the 2023 County Elections Academy is scheduled to be held in Georgetown in Williamson County. Stay tuned for more information to come.
County-level election results can be found in TAC's County Elections Database, another incredible resource that we provide for counties. Since its creation in 2016, election administrators and county clerks statewide have been helping us build the database. Visit www.county.org/countyelections to see or submit this year's results.
Each election produces its share of new officials, and TAC's Preparing to Take Office Workshops seek to set up every new official for success by educating them on basic issues of county government. Newly elected and appointed officials should plan to attend one of our workshops between Dec. 6 and Dec. 15. To find a location near you, visit www.county.org/Events.
I want to extend a special thank you to all our county officials who will not be returning to office in January. We're grateful for your service to your county and communities.
The County Elections Academy is just one of several new resources we created in 2022. As we head toward 2023, I wanted to share a few more highlights from an exciting and successful year. You can find more on www.county.org:
In August, our County Information Resources Agency (CIRA) finished moving more than 9,443 electronic mailboxes to a more secure email platform, marking a major cybersecurity upgrade for CIRA's 105 county members.
TAC launched our first podcast, Texas County Voice, in January. Find Texas County Voice on www.county.org, Spotify, Google Podcasts or Apple Podcasts.
TAC maintains a webpage of grant opportunities available to counties. Legislative Services keeps this resource robust and up to date.
Legal Services developed a series of training videos about trending topics of specific relevance to counties. So far, two courses have been approved for continuing education credit.
We added a fourth County Relations Officer (CRO) in October. Former Glasscock County Judge Kim Halfmann serves 71 counties stretching from the Permian Basin to Central Texas. Find the updated CRO territory map on our website.
I hope your 2022 was as rewarding for you as ours was for us. Best wishes for the holidays and a happy 2023.
Our new year will be largely defined by the 88th Legislature, which convenes Jan. 10. TAC's Legislative staff is busy helping you prepare, and we'll take a closer look at the session to come in our next issue of County magazine.
Until then, stay #254Strong!

Written by: Susan M. Redford