Blog | October 28, 2022
Texas counties are helping countless dogs, cats find forever homes
Health & Benefits News
Across Texas, counties and cities have teamed up to provide state-of-the-art animal care that is focused on increasing adoption rates while decreasing the number of stray dogs and cats on the streets.
Kaufman County Judge Hal Richards said the county seat's new 12,560-square-foot Pet Adoption Center, which opened in April, was built for humans as much as for the animals.
"We wanted it to be warm, friendly and fun, which sets the tone for the purpose," he said. "And words matter. That's why we named it what we did."
Many of the towns in this quickly growing county southeast of Dallas don't have animal control services, so those stray, lost or injured animals often become the county's responsibility.
Voters passed a $46.2 million bond in 2019 to build a facility dedicated to animal welfare and a new justice center next to the existing sheriff's office in Kaufman.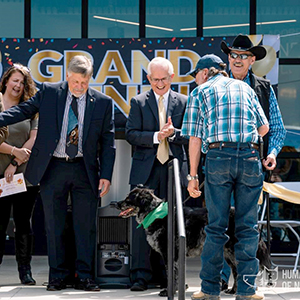 Richards said that by packaging the two buildings together and building them at the same time, the county saved at least $2 million in construction costs. "They would pour concrete on one day at the justice center and then move to the Pet Adoption Center the next."
The shelter is managed by the Humane Society of North Texas and can house 66 dogs and 58 cats, with room for future growth. It features a bright and airy get-to-know room and courtyard where prospective adopters can meet the cats and dogs, as well as an HVAC system that circulates the air more than a dozen times per hour in each room. This means the air doesn't transfer from one room to another, which minimizes the risk of disease transmission.
As with all "no kill" adoption centers, the one in Kaufman has a kill rate of less than 10%. Only dangerous animals are euthanized, Richards said.
The adoption center partners with local high school students who are studying photography and videography, and those images and videos often are what help the pets find new homes.
Although the center is often at capacity, its adoption rate – thanks to the help of an active Facebook page – is higher than those of many in the state.
Historically, most cities and counties opened shelters out of necessity because they had too many impounded animals and needed a place to hold them until an owner came looking for them, but modern shelters keep adoption in mind from the beginning.
A little more than a decade ago, the Bell County Animal Shelter opened in Belton to serve the area from Rogers to Killeen. A joint effort from the city of Belton and Bell County, the 10,000-square-foot center has 48 dog runs and 63 cat cages, with roll-up bay doors and indoor/outdoor play areas.
In 2000, the city of Weatherford partnered with Parker County for an animal shelter operated by the city that would also take in animals from around the county, too. The shelter now has 78 kennels, including a 15-kennel building strictly used for quarantining animals, and 49 cat kennels.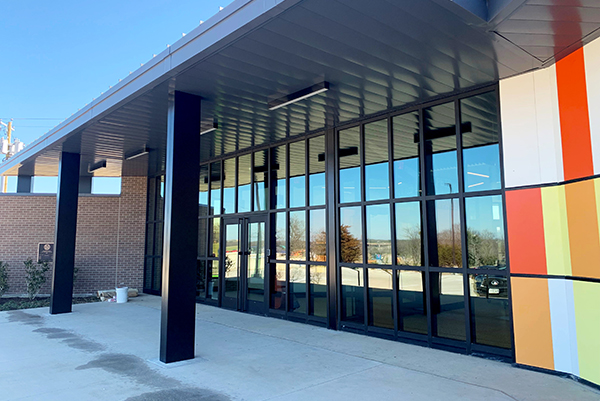 The shelter's on-site spay and neuter program started in 2001, and during the course of the following decade, hundreds of animals a year were spayed or neutered. The shelter later added a microchip program to help reunite lost animals with their owners. The facility recently opened a $1.26 million surgical center, where Weatherford College veterinary technology students get hands-on experience with pet surgery and pharmacology.
During the past decade, the shelter's adoption rate has increased from 50% to more than 90%, and one reason for that success is a barn cat program created to move feral cats from urban settings to "more functional environments," according to animal services coordinator Therese Everett.
Feral cats are trapped and brought to the facility to be spayed or neutered, vaccinated and marked with an ear dock, which indicates that the animal has been surgically altered. They are then adopted out in pairs, usually to a farm or rural area, where the animals are valued for keeping rodent populations in check.
The Galveston County Animal Resource Center in Texas City serves cities including Bayou Vista, Hitchcock, Kemah, La Marque, Tiki Island and the unincorporated areas in between. The county employs trainers to help with dogs who have behavior that might make them difficult to adopt.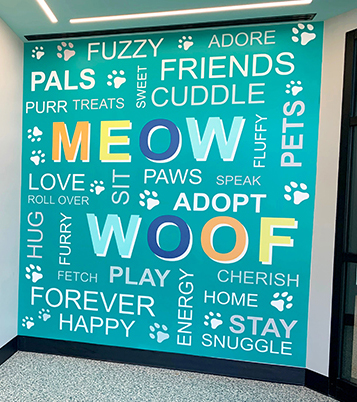 Even as more shelters open across the state, they can hardly keep up with demand, partly because of the pandemic. Many people adopted animals during the past few years, and some of them are now surrendering the animals as they return to traditional work hours.
Nearly 22,000 animals every year come through the Montgomery County Animal Services and Adoption Center, which opened in Conroe in 2001. That is about 60 pets a day, so the need for adoptive pet owners is great.
To encourage people to interact with the dogs, the shelter started the Borrow A Dog program, in which people can take home a dog for a few days to see whether it's a good fit for their needs.
"We all love the animals that no one else cares for," said Minda Harris, director of the Montgomery County center. "You see how much help they need and no one else wants to help, so it makes us work harder to find them good homes."
Written by: Addie Broyles