Blog | October 28, 2022
Five Texas counties sharing $22.6 million in historical grants
Health & Benefits News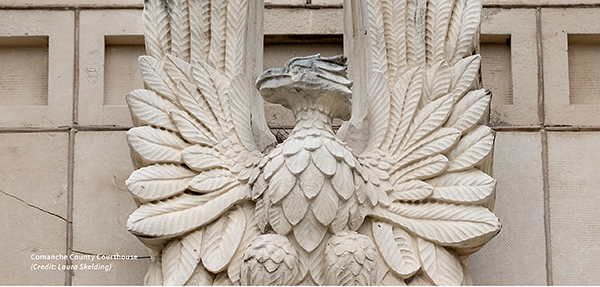 Hall, Kimble, Upshur, Wise and Comanche counties have been selected to receive a total of $22.6 million in grants to help preserve their historic courthouses.
The money will help cover full restoration of the Hall, Kimble, Upshur and Wise courthouses, and Comanche County's grant will help it plan for the restoration of its courthouse.
"Our courthouse is one of the most recognizable in the state, but after over 125 years of continuous service, it is in need of serious restoration and love," Wise County Judge J.D. Clark said. "Years from now, I want to be able to take my grandkids through this courthouse and show them the good work we did when we had the opportunity."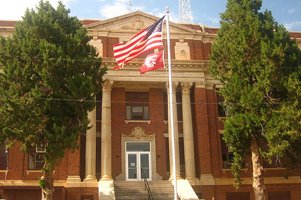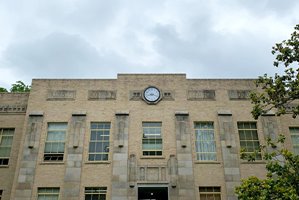 The Texas Historical Commission determines awards based on 22 criteria, including the building's age, the dangers of not improving the structure, historical designation, project proposals and local support. In a new criterion, the commission gives more points to counties that have less revenue.
Clark said Wise County will be allotted $5.2 million of the grant money, and the total cost of the restoration will be $8.5 million.
The grant will allow the county to tackle major water penetration problems that have led to extensive damage, mold and termites; to restore the district courtroom to its original two-story grandeur complete with a balcony; and to reopen the closed-off atrium.
Often historical restorations of courthouses also integrate modern building elements, including accessibility features to comply with federal law, energy-efficient lighting and more reliable internet connectivity.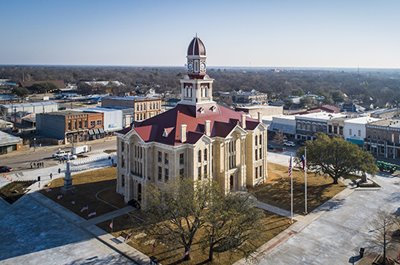 "This restoration project will be an opportunity for us to ensure that we have the technological, mechanical and safety needs that a working courthouse in the 21st century requires," Clark said.
The Texas Legislature set aside $25 million for the program in the 2022-2023 budget cycle, but more than $2 million of it went toward emergency supplemental funding for counties during the past year.
In March, Fannin County completed its $24 million courthouse restoration project, and $6 million of it was paid for with Texas Historical Commission grants, according to Susan Tietz, program coordinator for the commission's courthouse preservation program. The courthouse now resembles what it looked like in 1888.
"The project was a dramatic transformation from an austere and extreme 1960s alteration of the original building that introduced a flat roof and a flat paneling system, back to its majestic Second Empire style with a tall decorative cupola and cornice, mansard roofs and hand-carved limestone columns and ornamentation," Tietz said.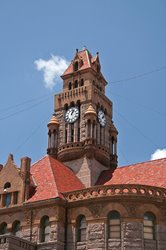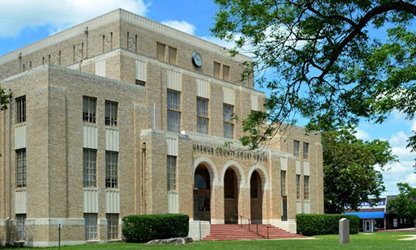 County requests for funding from the commission have outpaced the dollars available — 18 counties have sought $51 million in funding, according to the commission. A total of 26 applicants are awaiting full restoration funding after receiving some planning and emergency grants, and an additional 47 applicants have not received any funding. Those requests amount to more than $650 million.
Tietz said three counties could have their projects completed by next year — Callahan, Mason and Taylor.
So far, the Texas Historic Courthouse Preservation Program has funded the full restoration of 78 courthouses for about $350 million.
"These communities have commitments that will pay economic and quality of life dividends for decades," said Mark Wolfe, the Texas Historical Commission's executive director, in a news release.
Courthouse preservation projects have created nearly 13,500 jobs, according to the agency. The final products help lift downtown economies and promote tourism.
"This grant will allow us to ensure that we are able to experience and enjoy this Texas treasure for the architectural jewel that it is and see that it continues as the hub of our community and our county government," Clark said.