Blog | October 28, 2022
TAC helps county officials prepare for challenging election season
Health & Benefits News
Recent legal changes have complicated elections for county officials. To help them address these difficulties, the Texas Association of Counties put on the educational County Elections Academy during October. The online classes attracted over 100 registrants and were led by experienced county officials, TAC and state experts.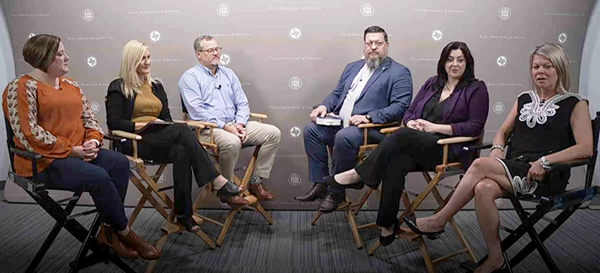 Chambers County Clerk Heather Hawthorne and Hays County Elections Administrator Jennifer Doinoff emphasized the importance of preparation. Make sure polling sites have enough parking and restrooms and meet federal disabilities requirements, Doinoff said. Hawthorne urged election officials to check things large and small: Do the electrical outlets and your power cords work? Do you have enough office supplies — pens, tape, paper clips, markers and hand sanitizer? And do you have enough "I Voted" stickers?
She recommended that election organizers follow the checklist supplied by the Texas Secretary of State's Office. "It really hits everything you truly need," Hawthorne said.
Christina Adkins with the Elections Division at the Secretary of State's Office noted that county officials are trying to do two things: run a good election and convince the public that they've run a good election. Transparency and a paper trail of documents are essential to that second goal, she said.
Throughout the conference, attendees were urged to consult their county attorney or the Secretary of State's Office for answers to legal problems. During the closing session, Rogers noted the unpredictability of balloting and offered a humorous adaptation of Murphy's Law: "If something doesn't go wrong, you're not having an election."