Blog | October 28, 2022
You-ve been safe - time to celebrate it
Health & Benefits News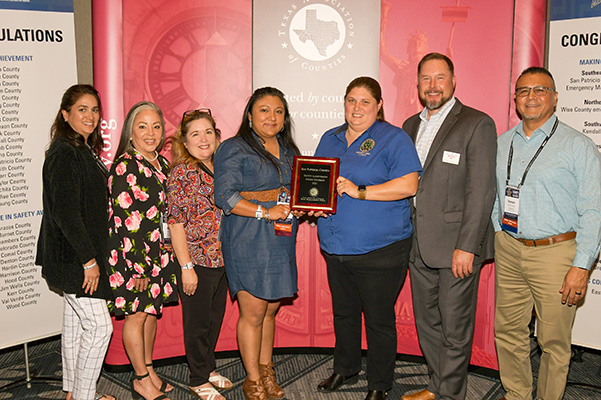 The TAC Risk Management Pool is accepting safety award applications through Nov. 30 to recognize members and individuals who have gone above and beyond to ensure safety in the workplace.
To qualify for the Safety Achievement Award, members must have safety policies and a safety plan in place. To qualify for the Excellence in Safety Award, members must also have safety policies and a plan, as well as have a loss ratio of 60% or less and, an active safety committee, and meet training requirements.
Applicants must also be members of the TAC RMP Workers' Compensation (WC) Program.
Making a Difference Award nominations are also open through Nov. 30. The award recognizes employees who have promoted loss prevention efforts in the county, resulting in the reduction of claims and claims costs. The employee must be a TAC RMP member in at least one line of coverage.
Recipients of the safety awards and Making a Difference Award will be announced in February and formally recognized at a banquet during the County Management & Risk Conference, which will be March 22-24 in Round Rock.
For more information, visit www.county.org/Risk-Management/Risk-Control/Safety-Awards-Program.
Contact a Risk Control Consultant or Risk Management Consultant (www.county.org/County-Risk-Management-Map) if you have questions about the TAC RMP Awards Program.