Blog | October 28, 2022
President's Report
Health & Benefits News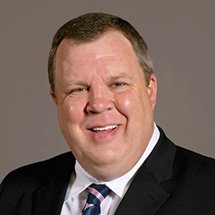 It's hard to believe that my first year as President of the Texas Association of Counties Board of Directors is nearing its end. This year has only made it clearer what a privilege it is to be part of this great organization, and I'm looking forward to another year leading the TAC board. It will be an exciting one. The Legislature begins its new session Jan. 10. TAC's Legislative Conference in August laid the groundwork for the work ahead with a relevant, informative agenda. I want to thank all of you who attended the conference and helped make it a big success. It was wonderful to see old friends and engage with peers from across the state.
Attendees were told of many of the resources that TAC offers its members. One that stood out to me was a video about TAC's new, interactive Population Bracket Map. The video highlights the map's origin from a question submitted by Chambers County to TAC's Legal Helpline. It was a great example of how our Association can make your ideas a reality to help all of us with our duties.
You can find the map at www.county.org/Legal. The video is on YouTube; search for "population bracket map."
TAC's Legislative Services team will be following developments and tracking bills during next year's session to keep us informed. I encourage everyone to attend Legislative's Tuesday Morning Breakfasts either in person or virtually, read the County Issues legislative newsletter and listen to TAC's podcast, "Texas County Voice," to stay up to date with events at the Capitol.
And consider joining TAC's Core Legislative Group. Be a voice for county government so legislators in Austin will know how their decisions affect our communities. You can find more legislative resources at www.county.org/Legislative.
I also attended the National Association of Counties' annual conference during the summer. Representatives from several Texas counties were present, and seasoned NACo participants said it was the largest Texas caucus in memory. The conference offered great resources on the American Rescue Plan Act, the Infrastructure Investment and Jobs Act and other topics. I hope your county will become a NACo member if it isn't already.
Regional technology workshops hosted by TAC's County Information Resources Agency were a hit this year. I attended the workshop held in San Angelo in Tom Green County, where I have the honor to serve as County Auditor. The workshops introduced attendees to useful tools and best practices for cybersecurity. They were a precursor to TAC's new County Technology Conference coming in 2023. We are excited to bring this essential educational opportunity to our members.
Registration opens Dec. 1. Visit www.county.org/Events for more information.
Finally, I want to welcome our new County Relations Officer, former Glasscock County Judge Kim Halfmann, to TAC. She's an outstanding addition to the team, and I'm looking forward to her contributions.
I wish all of you a wonderful holiday season. May you experience the blessings that come from serving others.

Written by: Nathan Cradduck