Blog | October 28, 2022
Texas counties are on the front lines, helping veterans
Health & Benefits News
When Salvador Castillo was a kid, he watched his father, who served in the military during his entire adult life, struggle with post-traumatic stress and health issues. They lived in South Texas at the time and had poor access to medical services. Castillo drove his father four hours to San Antonio every week to get care.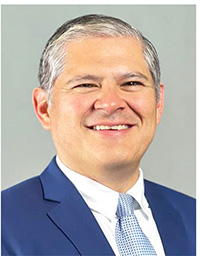 It was challenging, Castillo said. And part of why he made the decision to serve veterans after his father's death and after serving in the military himself. Today, Castillo works as a claims director for the Texas Veterans Commission, a government agency that works with counties to advocate for veterans, helping former servicemembers get access to health care.
"It allows me to continue to serve my country without having to be on the front lines," he said. "It also continues the legacy that my father left me, advocating for individuals that find themselves in the same spot that I found myself in with my father at 14."
The Texas Veterans Commission gets money from the federal government to provide services to about 1.6 million veterans in the state, including helping them file claims to receive disability benefits — a difficult process that requires tons of paperwork — and reimbursing families for funeral costs. They also provide education and grants to counties to help them serve their veterans, which are paid for with sales from lottery tickets.
Castillo said that although the commission offers crucial services, it is Texas counties that take the lead when it comes to assisting veterans. Texas counties often hire a veterans county services officer, or VCSO, to help local veterans apply for benefits but also to set up programs that fill important gaps by determining the needs of their veterans, which can be unique to their area.
"Our state is very diverse, not only in demographics and geographical topography, but also in its issues," Castillo said. "Rural areas might have a problem with transportation. The VA [Veterans Affairs] facility is pretty far away, and veterans can't get to it. In other areas, it might be mental health."
Collin County has a court program to help veterans convicted of crimes get rehabilitation instead of jail time if their crimes are connected to combat injuries such as post-traumatic stress disorder (PTSD) and other mental illness. Burnet County in Central Texas has a VetRide program that offers transportation to VA clinics and hospitals in nearby Temple and Cedar Park, VCSO Phil Pall said.
In El Paso County, VCSO Carl Dwyer said his veterans struggle with many of the same issues all veterans do, including accessing health care, but also getting jobs with competitive wages. Grants from the Veterans Commission allow his office to provide waivers to veterans to help pay rent, utilities, vehicle repairs and other expenses if they qualify, which helps make up the difference.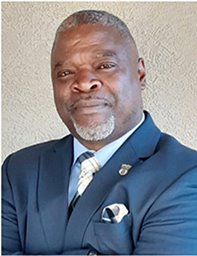 Dwyer is a veteran himself, having served in the Army for 31 years. Like Castillo, he wants to continue to help his country. Part of that is ensuring veterans know what resources are available to them, and they don't have to do it alone.
"We can never pay a veteran enough," Dwyer said. "But to help them receive those benefits to pay their bills, that is the most rewarding thing right there."
Dwyer has a staff of four to help serve El Paso County's 54,000 veterans, which is more than much of the state. But he said it's still not enough. "I could use four more."
According to the Veterans Commission, 183 of Texas' 254 counties have VCSOs, meaning 71 counties aren't covered, including more rural counties such as Lynn County near Lubbock and Edwards County west of San Antonio. They rely on larger neighboring counties to help provide services.
Retired Army Sgt. George Hall serves as the VCSO for two counties, Donley and Hall in the Panhandle region. He spends his days traversing the 1,800-square-mile area to help veterans who don't have access to transportation or internet learn about their benefits. Like many VCSOs in rural areas, he does the work voluntarily without pay.
"When I needed it, someone drove 80 miles one way to help me and didn't ask for any money," he said. "I'm paying it forward."
During the pandemic, the Veterans Commission did start offering phone appointments for veterans applying for benefits. "Now, it doesn't matter where you are. We can take care of you," Castillo said. "We didn't have that before."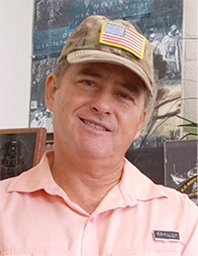 Although their jobs are tough, VCSOs statewide find similar rewards in their work.
Castillo remembers a time a veteran living under the freeway came into his office in an uproar. He spoke to him with respect and helped him apply for health care and get a temporary home. Three months later, the man showed up at his office to thank him. He said he had been planning to kill himself that day, but he now had a place to live, food on the table and was getting treatment.
"I wouldn't say I saved his life, even though he made it out to be that way," Castillo said. "There is a piece of fulfillment that comes with helping other veterans and their families. It makes you feel like you're making a difference."