Blog | April 29, 2022
Executive Director's Report
TAC Executive Directors Report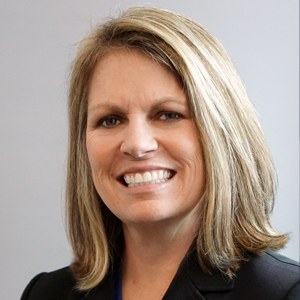 Benjamin Franklin once said, "Without continual growth and progress, such words as improvement, achievement, and success have no meaning." Spring is upon us, bringing a feeling of new energy and a time of renewal and growth. That feeling is abundant at the Texas Association of Counties. Continuous improvement is the fundamental that is at the heart of everything we do, and to continuously improve, we must work to build better and stronger relationships with you, our members, as well as with stakeholders and legislators.
Building better relationships was the topic that headlined our County Management & Risk Conference (CMRC) in early April. Seth Mattison shared his insights on managing and building better relationships in the digital age. A key takeaway was we must better balance the time and energy we spend in both our in-person and virtual spaces to create deeper, more meaningful connections necessary to be successful leaders, managers and citizens.
If you have never attended our County Management & Risk Conference, I hope you will make a note to join us next year. It is not only an opportunity for us to share the great work of our Risk Management Pool, Health & Employee Benefits Pool and Unemployment Compensation Group Account Fund, but it is also an opportunity for all of us to learn how to better protect our counties and the county employees and volunteers who work daily to serve our constituents.
CMRC also set the stage for our focus on cybersecurity and the growing technology needs of counties. TAC is dedicated to assisting counties in the realm of cybersecurity awareness. To better help counties meet their requirement for cybersecurity training, our annual free training has moved to a new, in-house learning management system, County Academy. Registration is open until July 29 on www.county.org to Texas counties for the training course, which has been certified by the Texas Department of Information Resources to fulfill the requirements of Texas Government Code §2054.5191. To date, more than 7,000 county officials and employees have completed the 2022 course.
For the second year, TAC's County Information Resources Agency (CIRA) is hosting regional County Technology Workshops from May 12 to July 28. These free, one-day workshops are designed to help county employees and officials gain a better understanding of the technology and cybersecurity landscape that counties face. Included are sessions on cybersecurity best practices and ways to embrace available technology to help keep your county secure and efficient. You will leave the workshop with some practical guidance as well as a thorough understanding of the features of TAC CIRA's new email platform.
There are many other education and training opportunities available this spring and summer to fuel your personal and professional growth, and to help you obtain your required continuing education hours for the year. You can learn more about these opportunities as you read the following pages of County, or you can find more information under the Education and Training tab on www.county.org.
The entire TAC staff stands ready to assist you and your county as you tackle the many challenges that go hand in hand with growth, change and progress. We are also seeking your feedback on ways we can grow and improve. Please send your ideas my way.
Working together, we will remain #254Strong!

Written by: Susan M. Redford