Blog | April 29, 2022
Continuous improvement a driving force for Robert Ruiz
Health & Benefits News
Associate Director of Risk Management Services (RMS) Robert Ruiz is involved in nearly every aspect of the TAC Risk Management Pool (TAC RMP). He's pivots daily from providing leadership to the risk control, claims and risk management consulting groups; to making headway on long-term strategic initiatives for the Pool; to developing the Pool's cybersecurity practice; to providing analysis and insights to the director of RMS.
That breadth and variety of functions are some of the reasons Ruiz loves his job. "To have so many risk management functions under one roof, it's unique in the business," he said.
The other reason he stays motivated and happy at TAC is the diverse, highly skilled professionals he feels fortunate to work with. "I can unequivocally say — having worked at small, large and international companies — the collection of talent here is second to none," Ruiz said. "They're also genuinely good people; they're people you want to be around and support."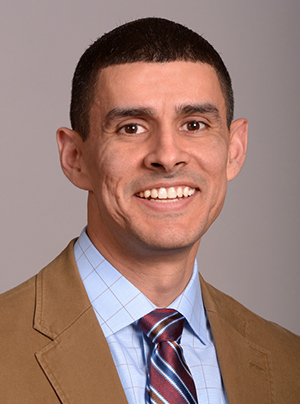 Ruiz has taken a lead role in the development of the Pool's cybersecurity consulting practice. Counties have been a specific target for cyberattacks, and increasingly, this is a major risk area for TAC RMP members. "A cyberattack has the potential to impact everyone in the county in a blink of an eye," Ruiz explained. "We have worked hard to increase cybersecurity knowledge and readiness within our counties, including raising awareness of the eRiskHub portal that members have access to." RMS is one of the first pools in the nation to offer dedicated cybersecurity support.
He is also co-leading a complex project to develop a risk management information system that will incorporate underwriting services, claims and risk control activities in a single system. The result will be better service and a self-service portal for members.
RMS Director Michael Shannon noted: "Robert is thoughtful in everything he does, including the advice and good counsel he gives me. His critical thinking skills and deep technical knowledge in risk management are assets I rely on daily."
Ruiz joined TAC in 2014. He has a Master of Business Administration in risk management, in addition to a slew of industry designations: associate in risk management – public entities, certified risk manager, certified insurance counselor, and associate in claims. He is a Texas all-lines adjuster, a licensed property and casualty agent, a licensed life and health insurance agent, and a licensed risk manager in Texas.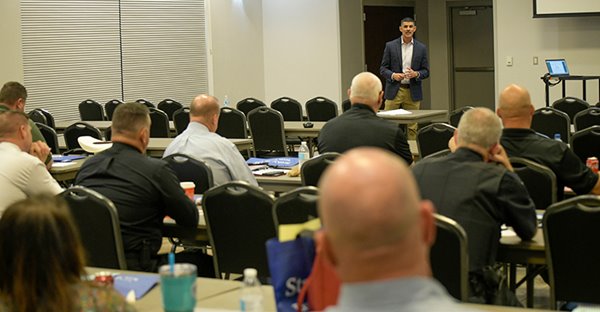 One of Ruiz's guiding principles at work and in life is to continually improve. "'Haz de cada día tu obra maestra' in Spanish means 'Make every day your masterpiece,' and it highlights for me the importance of making the most of each day," he said. It's a principle he and his wife, Sandra, have tried to instill in their three children: Aaron, Kaydence and Stella.
When he's not on the road assisting TAC RMP members, he loves teaching youth soccer and dancing with his wife.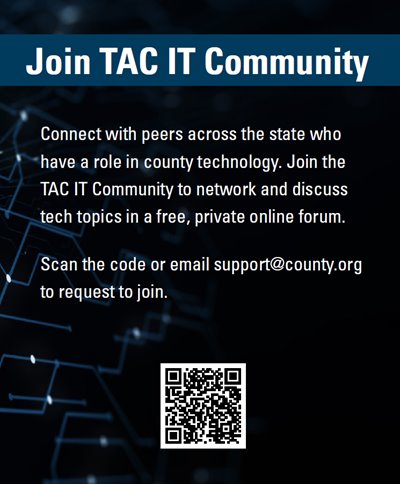 Written by: Erica Macioge