Blog | April 29, 2022
County Management & Risk Conference convened in person — finally
Health & Benefits News
Cybersecurity, lessons learned from the pandemic and the art of connecting with colleagues in the digital age were among the highlights of this year's County Management & Risk Conference (CMRC), which allowed attendees to convene in person for the first time since 2019.
Held at Kalahari Resorts & Conventions in Round Rock during April 6-8, this year's event saw about 580 people attend online and in person, more than any past conferences. Not only did attendees receive a rundown on the latest news and tips on risk, human resources and health benefits, they participated in morning fitness activities and attended a Round Rock Express baseball game, where TAC Risk Management Services Director Michael Shannon threw out the first pitch.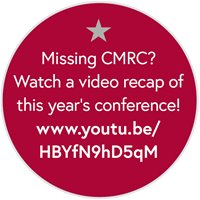 "It's so exciting, so great to be back with everyone," said TAC Risk Management Services Associate Director Robert Ruiz. "It's a really panoptic view of risk management to really help … counties."
A major focus of the conference this year was cybersecurity. TAC's Risk Management Services department created a series of humorous yet informative videos that followed the infamous Lone Star County as it stumbled through a cybersecurity attack.
The closing session pinpointed in more detail what the fictitious county did wrong, and a panel of cybersecurity experts and county officials addressed real cyberthreats they have tackled.
"Everyone was just kind of at a loss. We were not prepared for what was coming," said panelist Jackson County Judge Jill Sklar, whose county was attacked in 2019 by ransomware. The county filed the state's first cyber emergency declaration.
Some tips that the cyber experts on the panel gave included being cautious about QR codes because scanning one could inject devices with malware. They also said that in the event of an attack, unplug devices from the internet immediately but do not power off devices, so evidence can be gathered.
Dallas County Risk Manager Ricky Patridge, who attended the conference for the second time, said he appreciated the focus on cybersecurity because the threat is becoming all too common.
"I'm always looking forward to what's new, what things we could do better to safeguard our county," Patridge said.