Blog | April 29, 2022
Hudspeth County sheriff creates haven for first responders 
Health & Benefits News
Robert Newman, a former Hudspeth County sheriff's deputy and game warden, knows law enforcement personnel have some of the most demanding responsibilities of any profession.
"I've seen officers that were cool in every situation, and then all of a sudden, there's a [tragedy] and they got to go off and recover themselves or they just let tears roll down their face," Newman said. "There's just a lot of stuff, but when you do that kind of work, you got to do it."
The burden spreads when the long hours and emotional baggage of the work is brought home. "The spouses can feel it. The children feel it," Newman said.
Newman's friend and former colleague, Sheriff Arvin West has created a free haven, called the Wounded Responders Retreat, to help first responders and their loved ones to reconnect. Newman, whose family was among the first to visit the place, serves as a volunteer for the retreat.
The sanctuary covers 7,000 acres of rolling West Texas hills and desert in unincorporated Hudspeth County. The rustic setting has a three-bedroom ranch home with a working kitchen, a fire pit, countless camping and hiking opportunities, and an all-terrain vehicle. West said there is no internet access, even on cellphones, so family members must disconnect to reconnect with one another.
"The main thing is solitude," West said. "The big idea was to maybe try to keep families together."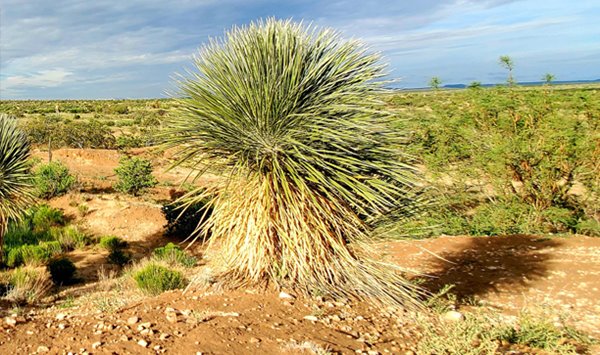 Statewide workers' compensation data provides a glimpse into the injuries and illnesses of first responders. According to data provided to County magazine, the Texas Department of Insurance (TDI) reported a five-year high of claims from first responders in 2020 of 28,000 — close to triple the number of claims in 2019. Last year, the number of claims was 21,000. The state agency attributes the rise in recent years to the pandemic.
"Just coming home and just having experienced what you experienced through the day could leave an emotional, mental impact," Newman said.
Mental health strains are among the lesser reported reasons for workers' compensation claims, indicating the issue is underreported.
Commonly reported first responder injuries include hematomas and muscle strains, according to the TDI, but multiple reports of law enforcement personnel being shot while on the job have already occurred this year, including in San Jacinto, Bastrop and Harris counties.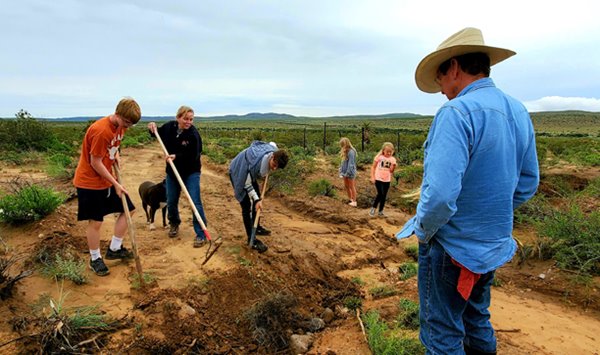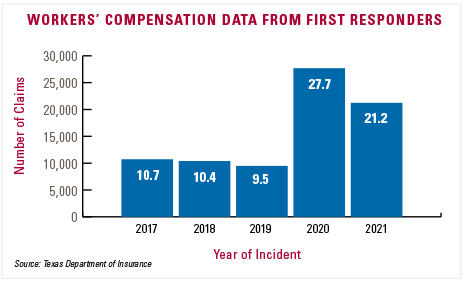 West and Newman said children and spouses are constantly in fear about whether their loved ones will return home safely. If first responders become hurt or fall ill, their families will also often worry about the financial stresses of health care. "It just causes problems at home," West said.
West, who has been working on the project for the past few years, hopes the retreat can also serve inner-city youth. He would like to work with justice systems across Texas to recruit juveniles to spend some time on the property, where they can learn to ride horses, hunt — "so they understand what it's like to take a life," West said — and drive cattle.
At the end of the program, the kids will get to meet a celebrity.
West said he created the retreat with children in mind.
"We want to see if we can help them," West said. "And the neat thing about this is I would like to take those same kids 10 years later and bring them back with the kids that we have in the program and tell them what their 10 years afterwards was like."
To learn more about the Wounded Responders Retreat, visit www.woundedrespondersretreat.org.