Blog | April 29, 2022
New in 2023: TAC Technology Conference
Health & Benefits News
The Texas Association of Counties (TAC) will be offering something new next year. Over three days in May 2023, TAC will present the County Technology Conference in Round Rock; its theme will be Bridging the Gap: Technology, Cybersecurity and County Service.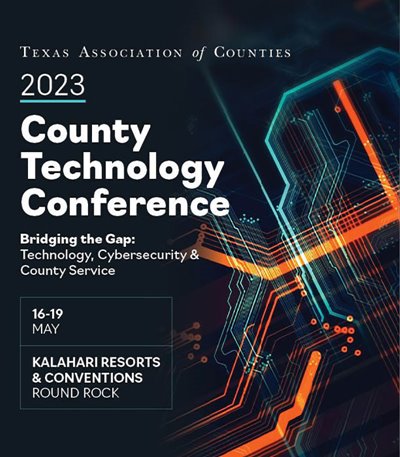 In the past several years, the technology landscape has evolved rapidly, including increased cyberthreats and increased instances of remote work. To meet this accelerated digital transformation, TAC wants to bring county officials, county IT workers and vendors together to explore and learn about trends and opportunities that lie ahead in technology and data.
"Every county is impacted by technology. With risk and complexity constantly increasing, we want to offer no-nonsense information and guidance to counties seeking to get a better grasp on technology and cybersecurity," said Dawn Noufer, Senior Strategic Services Manager. She also oversees the TAC County Information Resources Agency, the County Relations Officers and the development of new services and resources for members.
TAC is considering conference sessions on election processes, email and password security best practices, website accessibility, and strategies for discussing tech topics with non-IT colleagues.
See you in Round Rock in 2023!