Blog | April 29, 2022
New voting-by-mail rules put to the test
Health & Benefits News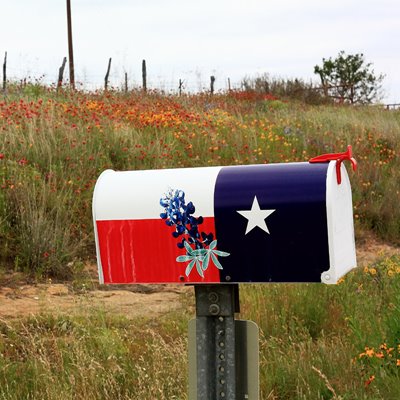 County election officials are reviewing lessons learned from the March 1 party primaries, which saw almost 25,000 mail-in votes rejected across Texas because of voter confusion regarding new identification rules enacted last year by the Legislature.
Officials are looking for improved performance during two statewide elections in May: one on May 7 on two proposed amendments to the Texas Constitution and another on May 24 to decide the winners of four Democratic primary runoffs and three Republican races. Both elections, which historically experience especially low turnout, are seen as important dress rehearsals ahead of November's general election.
The March 1 primaries were the first elections held under the new voting law known as Senate Bill 1, which took effect Dec. 2. According to numerous news reports, most of the rejected mail-in ballots went uncounted because voters failed to meet SB 1's identification rules.
The law requires qualified voters who want to cast a mail-in ballot to include either their driver's license number (or other state-issued identification number) or the last four digits of their Social Security number with their mail-in ballot's carrier envelope. The number that voters provide on the carrier envelope must match the number on their voter's registration file.
Because many voters registered years ago and don't remember which number they used, election officials recommend that voters put both their state-issued ID number and the last four digits of their Social Security number on their ballot carrier envelopes.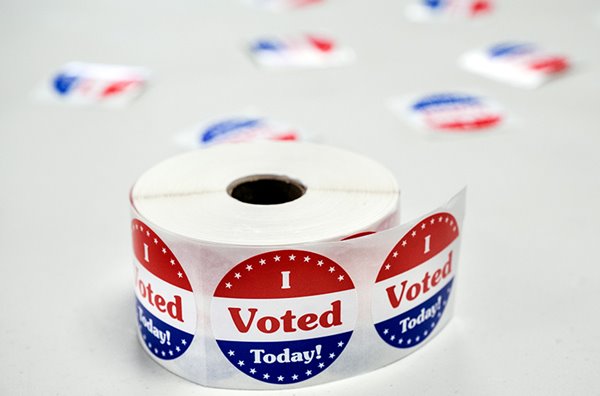 Unprecedented rejection rates
Texas' 254 counties rejected 24,636 mail-in ballots in the March 1 party primaries, The Texas Tribune reported April 6, citing figures released by the Texas Secretary of State's Office. The rejection rate — about 12.4%, or 1 in every 8 mail-in ballots — was significantly higher than in previous elections. Fewer than 2% of mail-in ballots were rejected statewide in 2018; only 0.8% were rejected in 2020, according to a report by the U.S. Election Assistance Commission.
The rejection rates among those attempting to vote in the Democratic and Republican primaries were similar, The Tribune reported — 12.9% of Democratic ballots were rejected compared with 11.8% of Republican ballots.
Five categories of voters are eligible to vote by mail in Texas: voters 65 and older, those with a disability or illness, those who will be out of their home county on election day and during early voting, women who are expected to give birth within three weeks before or after election day, or Texans who are in jail but otherwise eligible to vote. Given that people 65 and older are the biggest users of mail-in ballots, it's likely most of the rejected ballots belonged to them.
Some counties recorded lower rejection rates than the statewide rate and some higher. Potter County rejected 18% of mail-in ballots, for example, while neighboring Randall County rejected 7.5%, the Amarillo Globe-News reported. Potter County Elections Administrator Melynn Huntley said that the number of rejected ballots was much higher than in previous elections, an experience echoed across the state.
"The rate of rejections is unprecedented in our county and, from what I'm hearing from my colleagues, in other counties as well," Williamson County Elections Administrator Chris Davis told The Texas Tribune in March.
SB 1 allows election officials to contact voters to give them a chance to "cure" their mail-in ballots by appearing in person in their county election office to certify their ID or by casting a ballot in person instead. Fixes also can be made via an online ballot tracker via www.votetexas.gov.
Efforts to avoid a repeat
The Texas Secretary of State's Office and local election officials say educating voters about the new ID requirements is key to reducing the number of rejected ballots. "We're looking to get feedback from a lot of the major counties, with small, medium and large-sized counties, to share best practices," Sam Taylor with the Secretary of State's Office told KXAN-TV in Austin.
Nueces County Clerk Kara Sands told the Corpus Christi Caller Times that voter education in the form of informational flyers sent with all mail-in ballots explains why her office's elections department recorded one of the lowest rejection rates (6%) among metro counties.
Still, Nueces County's rejection rate was higher than in previous elections. So Sands said she'll expand her office's efforts as much as the law allows.
"Whether people agree or disagree, (SB 1) is the law. It's here, so my job is to educate the voters and to try to help them understand the new law so their ballot won't be rejected," she said. "We want to do more."