Blog | April 29, 2022
President's Report
Health & Benefits News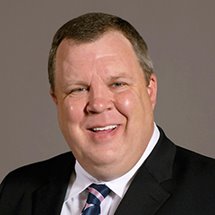 What a great honor to be serving as President of the Board of Directors of the Texas Association of Counties! I'm pleased to contribute my first report to these pages and look forward to updating you regularly over the next two years.
Our first Board meeting of the year was a success. We welcomed new members to the Board, made committee appointments and delved into the details of the strategic planning process.
County offices and official associations are well-represented on the Board. I'm grateful to be serving with a potent group of focused, dedicated leaders who understand counties' needs. TAC is focused on how it can best serve you, our members. We're blessed with county leaders who are guiding our Association with integrity and fiscal responsibility. They know our upcoming challenges, they know our fears, they know our opportunities ... because they are chosen from among us, to unite our members and achieve better solutions.
We've undertaken an effort to set the direction and priorities for TAC well into the future and have identified four key focus areas as part of a strategic planning initiative: data analysis, technology evolution, member services and relationship building. We are busy developing plans along these lines to support best practices, build stronger member engagement, deepen TAC's reputation as a trusted resource and help you be the best local government officials possible.
What's true of TAC's Board of Directors is equally true of the boards that lead TAC's Health and Employee Benefits Pool, Risk Management Pool, County Information Resources Agency and Unemployment Compensation Group Account Fund. I've been able to attend meetings of each Board this quarter and have been impressed and inspired by the passion with which these county officials discuss and put into place plans that will responsibly meet your needs for years to come.
TAC is positioned to come out of the pandemic with a renewed spirit. "From Survival to Revival" was the theme of this year's Healthy County Boot Camp, and it was all about moving forward after living with the pandemic for the past two years. I took advantage of the boot camp's online option to attend, and it was my first time to experience this event. I was struck by the incredible energy, humor and resilience on display.
Over the past few years, TAC has grown stronger from within thanks to the efforts of Executive Director Susan Redford and her team. They have created and built a wonderful workplace with a purpose, and the awards and recognition that have followed are testaments to their leadership. TAC is blessed with a talented staff and a strong financial position, all here to serve you.
There's never been a better time for the Texas Association of Counties to shine — to be #254Strong! That's what we're built for; that's our mission. That's what we will do.

Written by: Nathan Cradduck