Blog | April 29, 2022
Thomas D. Neely
Health & Benefits News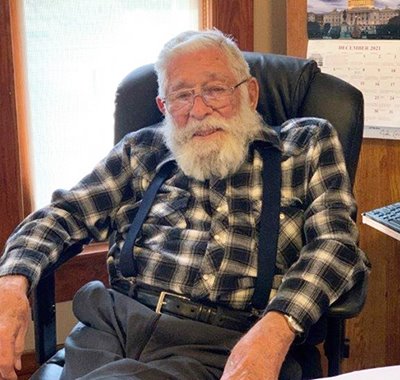 When Joanna Mackenzie, the county administrator and emergency management coordinator in Hudspeth County, called to say we might find 94-year-old County Judge Thomas D. Neely an engaging person to interview, we assumed Neely had been in office for years and years. In fact, midway into his 10th decade, Neely's a relative newbie to county officialdom.
But not to county politics. His father, Thomas H. Neely, served as Hudspeth County judge for 18 years more than a half-century ago. And Neely has deep courtroom experience of his own.
Mackenzie was right. These are edited excerpts from a recent interview.
Have you lived in Hudspeth County all your life?
I have lived within a hundred miles of where I am sitting (Sierra Blanca, the county seat) for all but two years that I was out in Arizona back in the 1950s.
How long have you been county judge?
Since Sept. 3, 2019. I was appointed by the Commissioners Court (after the previous county judge resigned).
What did you do before you became county judge?
In 1960, I bought a grocery store near El Paso. And I was there for 13 years, until I started seeing the big box stores moving in and I decided I should get out of there because of the competition.
A lawyer friend of mine was aware I had sold my store and he said, "Would you please go and help Judge (Jerry) Woodard, who was judge of the 34th District Court, for a few days? His grand jury bailiff has had to leave town unexpectedly and will you go help him out until he can find someone?"
I said, "I wouldn't know the first thing to do." He says, "You don't have to know anything. Just make the coffee and stand at the door." Which of course turned out to be a big falsehood.
So more out of curiosity than anything else, I went and talked to the judge, and we hit it off right away. He discovered that I was bilingual, and he made me
his interpreter.
I served as his grand jury bailiff for a couple of years. Then his court bailiff retired, and I became his court bailiff and his interpreter. I eventually became his docket coordinator. And I've been in and around courtrooms ever since.
I also was in ranching and farming. My family used to own extensive territory down on the Rio Grande. When my dad became county judge, I ran that operation for several years until the water in the river played out and we could no longer irrigate our farmland.
That was when I moved out to Arizona.
What did you do for those two years in Arizona?
I was running three big farms for a corporation. It was a 150-mile round trip to just stop in at each place once a day. They gave me a brand-new Ford pickup, and that first year I put 85,000 miles on it.
Plus, they had an airplane, a Piper Super Cruiser. I had been a licensed pilot since I was 16. I had a pilot's license before I ever had a driver's license or owned an automobile.
Are you running for reelection?
I am not.
So, this one appointed term will be it for you as county judge?
That's it.
What's been the biggest surprise since you became county judge?
Well, I wasn't exactly a stranger to politics, my dad having been in local politics for all those years and me being in and around courtrooms. So nothing has been a real big surprise.
I've learned that no matter what you do, some people are going to be pleased and some of them are going to be angry.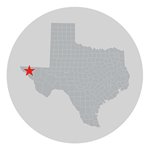 What is your favorite thing about Hudspeth County?
I guess the fact that it has nurtured me all my life. My paternal grandmother was the person who taught me during my formative years. And I can tell you dozens of stories about how my grandfather and I herded a bunch of cattle from the river up to what we called seven-mile draw. We met a neighbor there who was going to buy the cattle. And the neighbor, Mr. Tidwell, and my grandfather sat on their horses facing each other, and we drove the cattle between them and they agreed on a count.
Mr. Tidwell took out a rumpled-up counter check and handed it to my grandfather. And they took the cattle and went to their ranch, and we rode back to the river. That's the way business was done.
You're a connection to a lost world.
That's true. That is very true. And I expect to do my best at whatever I do for as long as I can do.