Blog | July 30, 2022
President's Report
Health & Benefits News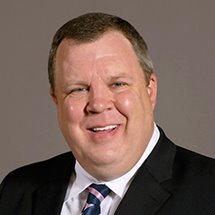 At our Board meeting in May, each of the individual associations represented on the Texas Association of Counties (TAC) Board of Directors shared their latest news and information. I enjoyed learning more about our fellow officials in the courthouse and the number of new officials who will be joining the county family. Each set of highlights was a wonderful reminder that our individual roles in county government may differ, but we enjoy a sense of unity in our common experience of service to others. And we can find renewal in the opportunity to welcome new people to the fold.
The Board also discussed TAC's newest initiative, the County Elections Academy. Elections have been in sharp focus in recent years, with an emphasis and need for training and education. The Texas Association of Counties is stepping fully into that role. A committee composed of elections administrators, county clerks, tax assessor-collectors (voter registrars) and an ex officio representative from the Texas Secretary of State's Office will guide the new academy. I was honored to appoint its inaugural committee members and set them on the path to providing top-quality instruction for all our election officials.
Conference season is in full swing. As of Aug. 1, the Tax Assessor-Collectors Association of Texas just wrapped its annual conference, as did the South Texas County Judges and Commissioners Association, and the annual conferences of the Justices of the Peace & Constables Association, the North and East Texas County Judges and Commissioners Association, and the County and District Clerks' Association are around the corner.
TAC's 2022 Legislative Conference is set for Aug. 24-26. This will be my first Legislative Conference as Board President. More than 800 county officials and staff members from 191 counties attended last year's conference, and I couldn't be more excited to be part of what will certainly be another successful gathering — one that will help prepare counties for next year's legislative session.
Budget season is also in full swing, with its intricacies to navigate and hoops to jump through. It's natural to boil down the process into dollars and cents, into what we can afford or can't afford. But at a recent budget discussion, I encouraged participants to look beyond the numbers and see their budgets from a longer-term perspective, as a plan that guides your county.
I love a good plan. A good plan anticipates challenges, sets goals and tells a story of how to get where you want to go. Spend some time learning and deciding what story your budget tells.
What's your plan for the next year, for the next five years, maybe even for the next 10? A plan will help others understand your budget and the impact our local government has on people's lives. Let TAC help you along the way. Take advantage, for example, of the numerous resources TAC's Legal Services department has assembled for our budgets; they are excellent and help make the process better and a little easier, and our 254 counties much stronger.

Written by: Nathan Cradduck