Blog | July 30, 2022
TAC HEBP Plan Year 2023 Renewal: Rate for upcoming year is 5.9%
Health & Benefits News
The renewal rate for TAC Health & Employee Benefits Pool (HEBP) Plan Year 2023 is 5.9%. The renewal rate is the needed increase in contributions to pay for the expected claims for the upcoming year.
Although the Pool renewal rate is 5.9%, the member's renewal rate will vary from county to county. Each year, the TAC HEBP board votes to decide whether to make the renewal a flat rate across the board or to issue rates specific to how each group performed. The board voted for the specific allocations for each group.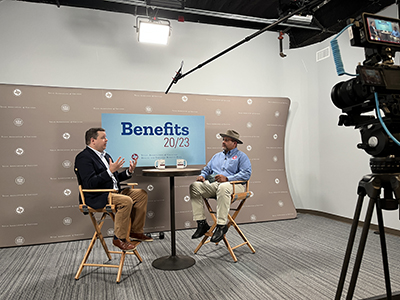 The renewal is based on many factors, including claims experience, area and demographic factors, credibility, and projected trend. The renewal also takes into account a long-term perspective. Despite the increase, TAC HEBP renewal rates have been consistently below state and national health care trends. During the past seven years, the average Pool rate has been 3.9%.
"The value that TAC HEBP brings boils down to three things: pooling, partnership and our size," said Brian Naiser, Health Benefits Services Financial Manager. "At nearly 48,000 members, we are able to secure the lowest rates, get the best discounts to keep costs low, so that we're able to outperform the marketplace. Pooling also allows us to spread that risk, smoothing out the peaks and valleys, which provides financial stability for our members."
Naiser recommends Pool members discuss their renewals with their TAC HEBP consultants and take advantage of Healthy County programs that can reduce claim costs.
More information about TAC HEBP is available at www.county.org/Health-Benefits.