Blog | July 29, 2022
Lisa Johnson
Health & Benefits News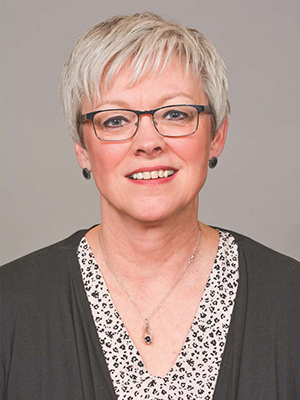 How long have you been County Judge?
Since April 1 of this year, so about four months.
What did you do before you became County Judge?
I was the County and District Clerk for 11 years before being appointed as the County Judge.
How did you get interested in running for office?
I have always been interested in public service and I love Hemphill County, so when a friend and former employee in the clerk's office suggested I run, I began to consider it.
As for running for County Judge, I was ready for a change after being the clerk and working elections for 11 years. Elections take a toll on you, especially as a combination clerk. So, when our former County Judge, George Briant, announced he would not be running for another term, I began to seriously consider running. I really like county government and learning about it. I enjoy working with officials across the state.
What was the biggest surprise or adjustment after taking office?
The biggest adjustment so far is being the one moderating the Commissioners Court meetings instead of taking the minutes. It feels quite different.
The biggest surprise is how familiar things are after being the clerk. It's amazing how much you learn about how the county works from always being present in the Commissioners Court meetings. I am learning so much, but a lot of it is at least familiar.
What are some of the most difficult challenges you have faced?
The biggest challenge when I was the clerk was definitely elections. Keeping up with the changes in the law was challenging.
Since I have been the County Judge only a brief time, the biggest challenge was coming into the office right at the start of the budget process. I'm getting lots of help and support. I'm asking so many questions, and everyone has been patient and helpful. Fortunately, we have seen an increase in estimated valuation, so we will not have to cut budgets for a third year in a row. One of my concerns when I was considering running for judge was having to cut office budgets that were down to pretty bare bones after a few years of declining valuations. Fortunately, that is not the case this year.
"SO MANY OF OUR RESIDENTS ENGAGE IN SERVICE TO THE COMMUNITY THROUGH VARIOUS ORGANIZATIONS. IN A SMALL COUNTY, THAT IS VITALLY IMPORTANT."
— JUDGE LISA JOHNSON, HEMPHILL COUNTY
What advice would you give your peers across the state who may face similar challenges?
I would tell them to seek good counsel from other elected officials who have experience and to make the most of the wonderful resources at the Texas Association of Counties. TAC is always ready to provide great advice and help in whatever way they can. TAC employees are deeply knowledgeable and eager to help us.
Since taking office, what accomplishment are you most proud of?
I would like to answer this as the former clerk. What I am most proud of was serving on the executive board of the County and District Clerks' Association of Texas (CDCAT). It was the most rewarding time in my career. I was so proud of the tremendous job the CDCAT does at educating clerks. I made friendships that I have no doubt will be lifelong friendships.
I also served one year on the TAC Board of Directors as part of my duties on the CDCAT board. I learned so much about TAC and how it serves counties. I made some great contacts in the other board members. When I went to my first few judges and commissioners association events, I saw some familiar faces, which put me at ease.
What do you do when you're not at work? Do you have any hobbies or are you interested in something unique that may surprise your colleagues?
I visit family and friends. We have four children and seven grandchildren who are a little scattered out, so we do a bit of traveling to see them. I love to work in my yard, and I enjoy reading.
What might surprise people is that I am a hospice volunteer. Hospice became dear to my heart when my father-in-law became ill quite a few years ago. After experiencing the support and care that hospice gave our family, my husband and I became volunteers.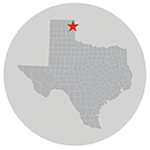 What is your favorite thing about Hemphill County?
We have a powerful sense of community in Hemphill County. There is a great spirit of cooperation here. So many of our residents engage in service to the community through various organizations. In a small county, that is vitally important.