Blog | July 30, 2022
Executive Director's Report
TAC Executive Directors Report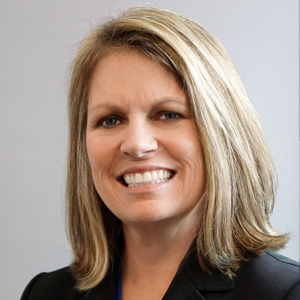 Texas counties play an essential role in our democratic process. County clerks, elections administrators, tax assessor-collectors and others work hard to register voters and run efficient and secure elections. And they are doing so amid new political pressures and regulations.
To support them, I am proud to report that the Texas Association of Counties has developed the County Elections Academy. he new education and training program -- two half-day virtual sessions on October 5 and 6 – is designed specifically for county officials who administer elections. There is nothing else like it in Texas, which as of this year's party primaries had 17.1 million registered voters. See page 51 in the magazine to learn more.
An education committee comprising four county clerks, four elections administrators and one tax assessor-collector will help set the academy's curriculum. TAC Board President and Tom Green County Auditor Nathan Cradduck appointed Hays County Elections Administrator Jennifer Doinoff and Chambers County Clerk Heather Hawthorne to co-chair the committee.
Cradduck also named Williamson County Elections Administrator Chris Davis, Tarrant County Elections Administrator Heider Garcia, Cameron County Elections Administrator Remi Garza, Polk County Clerk Schelana Hock, Brazoria County Clerk Joyce Hudman, Sherman County District/County Clerk Laura Rogers and Erath County Tax Assessor-Collector Jennifer Carey to the committee. In addition, the committee includes one ex officio member representing Texas Secretary of State John Scott, who serves as the state's elections administrator.
I want to thank Nathan for his work putting the education committee together. I also want to thank Secretary Scott for his support. And I want to especially thank the committee members for agreeing to help guide TAC's new County Elections Academy.
I'm excited about this program. It will meet a big educational and training need, and I know it will be a great benefit to our members responsible for election administration.
Our 2022 Legislative Conference is only about three weeks away as of this edition's press date and is another great benefit to our members. Set for Aug. 24-26, with the option of attending in person in Austin or online through a virtual conference platform, the conference is essential for helping county officials and staffers prepare for next year's legislative session.
TAC's Legislative Services and Education & Member Services departments work tirelessly to bring you a don't-miss opportunity to connect with your peers and key decision-makers. At the conference, you can also attend breakout sessions and engage with the issues of top importance to county government, visit with vendors in the exhibit hall, and have a little fun. Our Ice Cream Social Break is always a big hit!
I look forward to seeing you there.
Visit www.county.org/legeconference to check out the agenda and find the latest information, or to register if you haven't already.
When we work together, we remain #254Strong!

Written by: Susan M. Redford