Blog | July 29, 2022
Travis County's Reimers Ranch Park
Health & Benefits News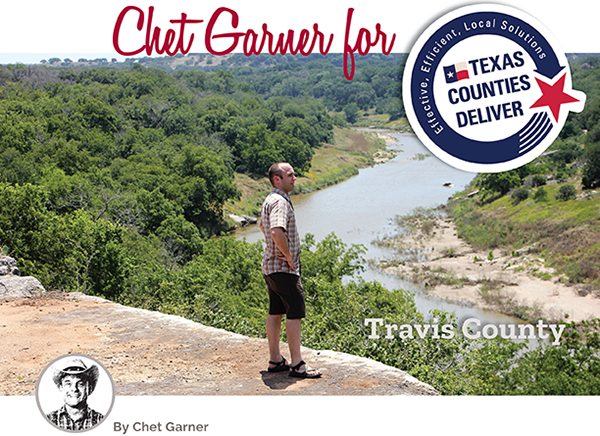 There I was: 40 feet above the ground and clinging to the side of Dead Cat's Wall with all the strength my fingertips and toes could muster. If I made it to the top, it would be the hardest rock climb I had ever ascended. If I fell off the wall, the safety rope would save me from death, but I'd still have to face the stinging agony of defeat. In this moment of fear and adrenaline-fueled excitement, a thought occurred to me.
National parks are often touted as our nation's most beautiful places. Texas state parks are celebrated as our most accessible outdoor playgrounds. But our county parks don't get the love and respect they rightfully deserve. I needed to change that, especially with Milton Reimers Ranch.
I remember the first time I visited Reimers Ranch Park in Travis County about 30 miles west of Austin. I had driven into the Texas Hill Country to swim at the Hamilton Pool Preserve. However, like many disappointed visitors, I found the park filled to capacity. So, I decided to see whether the park down the road had anything fun to do. What I found was an outdoor paradise covering 2,400 acres on the Pedernales River.
The history of the park is an interesting one. Travis County purchased the park in 2005, but for decades, it had been a beloved private park owned by the Reimers family, who had ranched on the property since the 1800s. For swimmers, fishermen and paddlers, the park has 3 miles of river frontage. For hikers, the park boasts 18 miles of trails, with sections open to mountain bikers and horse riders. If you want to go bird watching, Reimers offers the chance to see the endangered golden-cheeked warbler. It has a full-fledged star observatory. And finally, the part that really caught my attention, towering limestone walls and two enormous rock-climbing zones.
I quickly realized that I should have brought much more than just my swimsuit.
A few weeks after my initial visit, I returned with a few buddies who were much better rock climbers than I am. We spent the entire day challenging ourselves on the park's 300 climbing routes, including Eight Flake and Rolly Polly Coco Kitty. Yes, rock climbers like strange names. When we got hot, we simply took a dip in the river just feet from the wall. It was a near perfect day. It was my last climb of the day when I found myself frozen in the middle of a route called Back Flip. I took a deep breath, mentally hummed the "Rocky" theme song, and pushed my way to the top. It wasn't pretty, but I made it.
Reimers Ranch Park is one of my favorite places in all of Texas and truly has something to offer anyone who likes fresh air and outdoor adventure. It exists today because a county decided that this immaculate piece of land needed protecting for future generations to enjoy. Just another way that Texas Counties Deliver.
Texas Counties Delivers
by Chet Garner
Read about Texas counties' rich history, culture and service to their communities in each issue of County magazine. Watch Chet on PBS' "The Daytripper" and follow him on Twitter and Instagram @ChetTripper. He can also be found on YouTube and Facebook @thedaytrippertv.