Blog | January 31, 2022
A grant success story
Health & Benefits News
Dennis Engelke, Caldwell County's grants administrator since October 2018, believes that every grant dollar a county receives means one less tax dollar for the county to collect. Grant money can't replace the property tax levies that pay for recurring county costs, such as the salaries of county jailers, sheriff's deputies and road crews. But in place of tax dollars or tax-supported debt, grants can serve as a funding source for construction projects or purchases of big-ticket items such as asphalt distributors and sheriff's vehicles.
Due to multiple federal disaster declarations in the past several years, grant programs available to Texas counties include:
FEMA public assistance and hazard mitigation programs.
Community Development Block Grant (CDBG) disaster recovery and mitigation funds.
Fiscal relief for the COVID-19 public health emergency through the American Rescue Plan Act (ARPA) and the Coronavirus Relief Fund.
Caldwell County has accessed these federal grant opportunities and more. The county's largest grant is a $17.6 million CDBG mitigation grant. The county will use the grant to build an evacuation shelter for residents of Caldwell and other counties temporarily displaced in future disasters. When not in use as a shelter, the county will operate the facility as a community center to subsidize facility operating costs. County Judge Hoppy Haden says the center will provide an alternative to the nearby San Marcos Convention Center.
When considering grant opportunities, Haden is mindful of any recurring costs that continue after the grant is no longer available. He prefers using grant funds for one-time expenditures and only approves grant-funded positions if the employee knows the job ends when the grant funds expire.
The next largest grant in Caldwell County's portfolio is its $8.4 million ARPA allocation. Haden and the Commissioners Court propose to allocate funds for community service organizations, road projects and broadband expansion. Haden estimates that about two-thirds of the county is without internet service. He calls the ARPA allocation "a once-in-a-lifetime opportunity to provide rural broadband."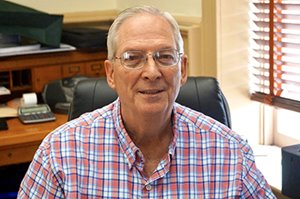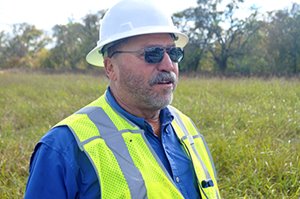 Caldwell County receives a variety of other state, federal and private foundation grants for almost any purpose you can imagine, such as road projects, voting equipment, feral hog reduction and a study of the need for a behavioral health respite center to treat people with mental health crises who might otherwise end up in the county jail.
Unit Road Administrator Donald Leclerc is grateful for the almost $2 million in grants for road projects his office receives. This funding will make it possible to pave two-thirds of the county's roads by the end of 2024, weather permitting, Leclerc said. About 227 of the county's 447 total miles are gravel roads.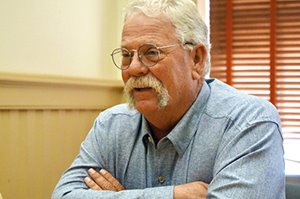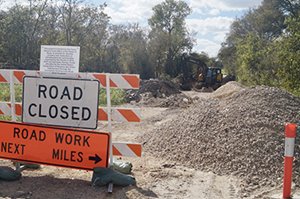 Engelke credits Haden and the commissioners for increasing the county's grants portfolio, citing their willingness to create a stand-alone Grants Department. Another contributing factor is outside consultants who provide grant administration, environmental assessments and engineering services.
For more on Caldwell County's success story, contact Grants Administrator Dennis Engelke at dennis.engelke@co.caldwell.tx.us.
And for more information on grants available to Texas counties, check out the Texas Association of Counties' grant opportunities resource page at www.county.org/legislative/grant-opportunities.