Blog | January 31, 2022
March 1 primaries are first elections under state's new political maps
Health & Benefits News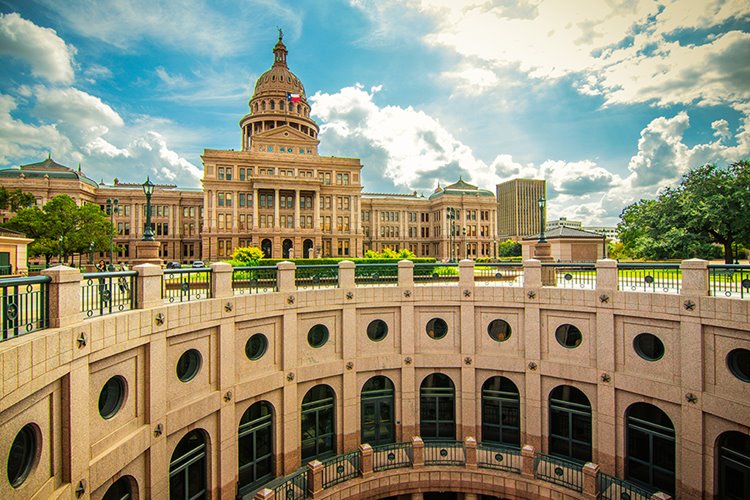 It may seem to be in the distant past, but it was only three months ago that the Republican-controlled Texas Legislature closed its third special session by approving new congressional, legislative and State Board of Education maps.
In politics, attentions shift quickly, especially when new elections are within sight — now just a couple of weeks away. The 2022 Texas primary elections are March 1, with early voting set to begin Feb. 14.
The primaries are the first being held under the new political maps drawn by lawmakers in October and signed into law by Gov. Greg Abbott in response to Texas' population growth as recorded by the 2020 census. Statewide offices including governor, lieutenant governor and attorney general also are on next month's primary ballots.
Several lawsuits filed in federal court, including one by the U.S. Department of Justice, argue that the new maps should be scrapped because they violate the Voting Rights Act of 1965 by intentionally diluting the voting strength of Hispanic and Black voters. A separate lawsuit filed in state court says the new Texas House map also violates the state constitution.
Texas' population increased by 4 million people between the 2010 and 2020 censuses, earning the state two new congressional seats. People of color made up 95% of the state's population increase during the past decade, census data show, with half the growth coming from the state's Hispanic population alone. However, the new political maps do not reflect that growth, the lawsuits say.
For example, as noted in a Texas Tribune analysis, Hispanic and white residents make up just under 40% each of the state's population, according to the 2020 census. But the Legislature's new maps do not recognize that the two populations are nearly equal. Instead, they put whites in the majority in 23 of 38 congressional districts (60.5%), 89 of 150 state House districts (59.3%) and 20 of 31 state Senate districts (64.5%). Hispanics, meanwhile, are the majority in only seven congressional districts (18.4%), 30 Texas House districts (20%) and seven Senate districts (22.6%).
The Voting Rights Act once required states, such as Texas, with a history of racial discrimination to seek "preclearance" from the federal government before they could enact voting changes. That tool is no longer available to challengers of the new maps because of a U.S. Supreme Court ruling in 2013, but other sections of the Voting Rights Act remain intact, and it is under these provisions that Texas is being sued.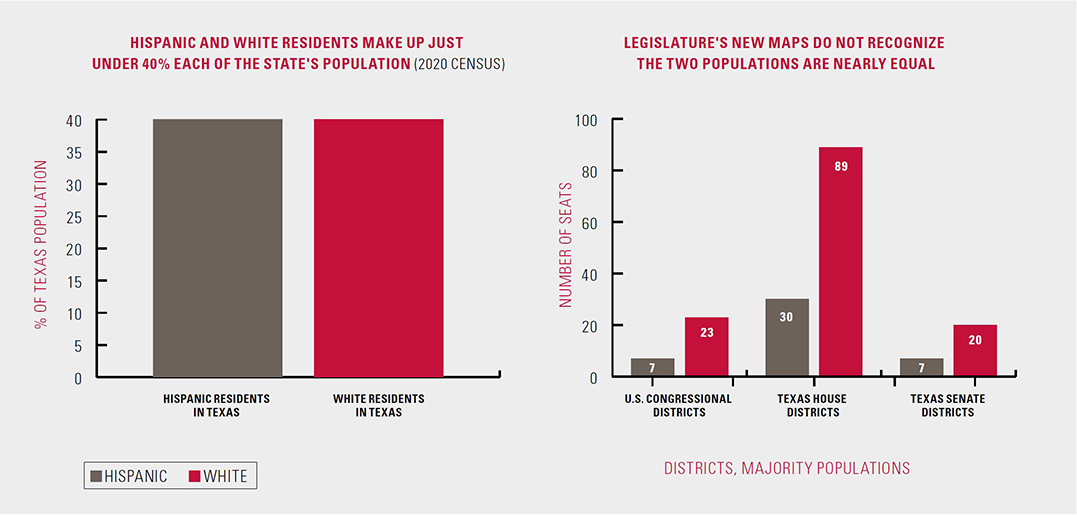 This election cycle has also seen 25 state representatives and five senators announce that they were either leaving politics or had decided to run for another office. The exact composition of the 88th Texas Legislature, which will convene in January 2023, awaits the results of March's primary and November's general elections. Looking strictly in terms of open seats and assuming all incumbents win reelection, however, the number of first-time lawmakers next year will roughly equal the average number of freshmen sworn in over the past half-dozen sessions — 27 representatives, five senators. Visit the Legislative Reference Library of Texas at www.lrl.texas.gov for details about the membership of each Legislature since 1995.
Elections weren't the only topic of political discussion as Texans headed into the new year. A lingering question was whether Abbott would call a fourth special session to address COVID-19 vaccine mandates — as a growing number of Republican leaders were urging him to do. Ordinarily the time between regular sessions is a period spent working on interim charges issued by the lieutenant governor and speaker of the House, not on the possibility of another special session called a year after the last regular session began.
The Texas Association of Counties' Legislative Services department stays on top of the latest developments affecting Texas counties. For legislative news and updates, visit www.county.org/legislative.
Join TAC's Core Legislative Group
When the Texas Legislature is considering issues that affect local governments and taxpayers, the county perspective matters.

For county officials interested in participating in the legislative process, there are numerous ways to help make a difference for Texas counties when you join the Texas Association of Counties' Core Legislative Group.
Visit www.county.org/legislative for more information. Or contact Core Legislative Group Coordinators Aurora Flores at auroraf@county.org or Kelsey Bernstein at kelseyb@county.org.