Blog | January 31, 2022
President's Report
Health & Benefits News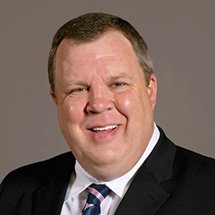 Tom Green County Auditor Nathan Cradduck became President of the Texas Association of Counties Board of Directors on Jan. 1, succeeding Comal County Treasurer Renee Couch. He will serve for the next two years.
Cradduck has been Tom Green County Auditor since 2006 and previously was auditor in Gillespie County. A former president of the Texas Association of County Auditors, Cradduck grew up in Navarro County near Corsicana and earned a master's degree in business administration and a bachelor's degree in accounting from Sam Houston State University.
The following Q&A is an edited excerpt from an interview recorded for the Texas Association of Counties' new podcast, Texas County Voice.
What drew you to county government?
When I began my career, I worked for an accounting firm, and the focus of their practice was governmental audits. So, I traveled the state, and we did audits of cities and counties and schools. And I really enjoyed the counties. In fact, that's how I first became county auditor. I was auditing the city of Fredericksburg and one day I was waiting to see the city manager. They had a copy of the local newspaper in the lobby, and there was a job advertisement for county auditor.
So, I walked across the street to the courthouse and put my application in and became the county auditor in Gillespie County. It was a great opportunity for me to explore county government.
For readers who may not know or understand fully, tell us a little bit about what a county auditor does.
You've heard of checks and balances, and a county auditor really fulfills that role in county government. The auditor handles a great deal of the finances and is responsible for the general ledger and also audits the other offices of the county. In some senses, "auditor" is a misnomer because we do so many other things. You'll find county auditors who handle a wide variety of duties, depending on their county. Some of them do purchasing or HR.
But our chief priority is to see to the strict enforcement of the law governing county financing.
What do you like best about the job?
I like it because it's rarely the same thing every day. There are certain processes that we do every year, but really, a large part of my job is problem solver. I like challenges that come up and figuring out what's best for our county and what is best for our taxpayers.
How did you learn about the Texas Association of Counties? What motivated you to get involved with TAC and serve on the Board of Directors?
I first became auditor about the time that TAC opened its building in downtown Austin about 20 years ago. I didn't know much about TAC at the time, but I was invited to the grand opening. I came to the opening, and they gave a tour of the boardroom, and it was just all sort of overwhelming for a brand-new kid who was a new county auditor at the time. I thought, "Wow! Wouldn't it be wonderful if someday I could be a part of this?" I could see right away that TAC was something special.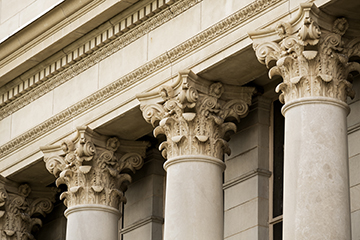 What have you learned about Texas counties through your involvement with TAC that you may not have known before?
I've made such wonderful friends with the representatives on the board, who are all the various elected officials that you would find in a county. I love learning their perspectives.
I've also spent quite a bit of time presenting courses and speaking at various other association conferences. I like the opportunity to build bridges and to understand each other's role in governing a little bit better. It just adds for a deeper appreciation for what we're trying to do.
What goals have you set for yourself and TAC as Board President?
I intend to continue down the path of the strategic planning effort that Susan Redford, our executive director, and Renee Couch, our former president, started. A key area that I intend to focus on is member engagement. TAC has always been very good at that, but we're just coming out of a time when COVID meant we couldn't really engage in person with our members. TAC has done a wonderful job of keeping us connected through COVID, but there's no substitute for that in-person member focus and one-on-one time. TAC is not the same after this pandemic; counties are not the same. We have new challenges and new areas where we need help. So, my focus, my challenge to the Board and to TAC, is that member engagement.
What hobbies or interests do you have outside of county government? What do you like to do in your free time?
When I have the free time to get away, I love traveling. I have an RV and I really enjoy that sort of lifestyle. I love seeing different areas of the country. With the RV, I can kind of be on my own pace and my own schedule and yet still sleep in my own bed every night.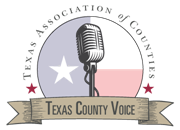 TAC launches podcast
New from the Texas Association of Counties: Texas County Voice. A podcast about the people, issues and all things important to Texans and Texas counties.
Listen on Apple Podcasts, Google Podcasts, or Spotify. Or find it on www.county.org.
Written by: Nathan Cradduck