Blog | January 31, 2022
NACo maintains key American Rescue Plan resources
Health & Benefits News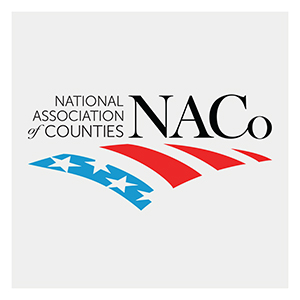 Counties nationwide have been busy planning how to use the first half of the $65.1 billion in direct aid that they began receiving last spring as part of the American Rescue Plan Act (ARPA). The next 50% begins arriving in county accounts in May. Texas' 254 counties will receive a total of about $5.7 billion.
The National Association of Counties (NACo) played a key role in making sure counties received federal money directly as part of ARPA.NACo has created key resources to help counties navigate the ARPA process and share best practices. Among them are:
County investment plan database. Sourced from official county documents, this searchable database collects examples from across the country of how counties are planning to use their ARPA funds. The database currently includes plans from at least 255 U.S. counties, 18 of them in Texas.
Recovery fund resource hub. This resource serves as a clearinghouse of ARPA-related information and includes analysis, official guidance, tips, FAQs and templates.
Untold Stories campaign. This project offers counties the opportunity to highlight the steps they've taken to help their communities build a post-pandemic future. Resources include a media relations guide, social media templates and tools to engage residents to help them share their own stories.
Find these and other ARPA-related resources at www.naco.org. You can also follow NACo on Twitter at @NACoTweets
NACo board OKs legislative priorities
In December, the NACo board of directors approved 11 legislative priorities for 2022:
Restore the balance of federalism and optimize intergovernmental partnership.
Pass legislation to provide additional flexibility for ARPA's fiscal recovery funds.
Successfully implement and execute the bipartisan Infrastructure Investments and Jobs Act for county governments.
Promote mental health and substance use treatment and address essential criminal justice reforms.
Secure the inclusion of county priorities in farm bill reauthorization legislation.
Boost advanced broadband deployment and accessibility while preserving local decision-making.
Support full funding for Payments in Lieu of Taxes and the Secure Rural Schools program.
Promote county priorities and local decision-making in future Environmental Protection Agency and other federal rule-making.
Maintain election integrity and strengthen election safety.
Enhance community resilience through regional and local disaster preparedness.
Promote workforce opportunities and supportive services for county residents to support economic recovery.
The latest news updates from NACo can be found at www.naco.org/news and www.naco.org/blog.