Blog | January 31, 2022
Nominations open for 2022 County Best Practices Awards
Health & Benefits News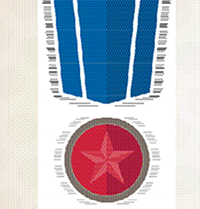 County officials who have developed an innovative solution to a common problem facing Texas counties or who have improved operations or the delivery of services are encouraged to nominate their accomplishment for a 2022 County Best Practices Award. Nominations are being accepted until March 31.
Every even-numbered year, the Texas Association of Counties recognizes efficient, effective initiatives that overcome obstacles faced by county governments to better serve residents. The best of these innovations not only benefit the county where they were developed but also serve as a model or template that other counties can adapt for their own uses.
A sampling of the noteworthy programs from 2020:
A first-of-its-kind mobile satellite office launched by Bexar County Clerk Lucy Adame-Clark.
An effort to maintain food accessibility and distribution during the early months of the pandemic coordinated by Harris County Commissioner Adrian Garcia.
A cooperative approach to sharing information countywide developed by Kaufman County Judge Hal Richards.
A financial literacy program established by Williamson County Justice of the Peace Evelyn McLean.
Visit www.county.org/bestpractices to learn more about TAC's County Best Practices Awards, read about past recipients, and download and submit a nomination. This year's awards will be announced in the spring.
For more information, email BestPractices@county.org or contact Kelley Nail at (800) 456-5974.