Blog | January 31, 2022
Texas' population boom
Health & Benefits News
Maria Peña closed on a house in Hays County in September — a three-bedroom, two-bathroom in Kyle, where she and her teenage son can live, she says, until she makes enough money to buy a ranch in the country. A real estate agent, Peña is well aware of Central Texas' hot housing market and knew she had to purchase something quickly as home prices continued to rise. She said she's enjoyed the peaceful, rural feel of the city, but it's been short-lived.
"Right after I moved in, they almost immediately started building a road right next to me to create another entrance to the freeway," she said. "I am trying not to get too attached to the quiet because I know the development is coming. I hear it expanding every day as I am unpacking my boxes."
Census data shows that the fastest growing counties in Texas from 2010 to 2020 were those in suburban areas around metro centers — Houston, Austin and Dallas. While the growth has diversified populations and added to tax rolls, Texas counties are being tasked with alleviating traffic congestion, freeing up space in crowded jails and building resources to serve a growing population.
The three fastest growing counties were Hays, Comal and Williamson counties — all in Central Texas. Hays County topped the list as the fastest growing not only in Texas but also in the U.S. among counties with populations of 100,000 or more. It grew 53% in a decade.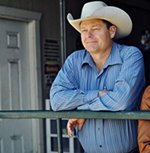 "I think a lot of the growth has to do with our location along the I-35 corridor between Austin and San Antonio," said Hays County Commissioner Mark Jones, whose precinct includes Kyle. "Lots of companies are moving their operations down here. We are suburban and have good school districts, and I think a better quality of life than in the metropolitan regions."
Families move to Hays County for more affordable home prices than what they can find in Austin, Jones said. The influx has created many problems, including traffic congestion. Plans to expand Interstate 35, the main thoroughfare through Hays County, could take more than a decade, he said. In the meantime, the county is using $131 million in bond money to pay for road projects, including new intersections, turn lanes and the realignment of roads to address traffic woes.
"We've been working really hard to improve things, but there are just time constraints," Jones said. "From the time you start planning the road until you start construction, there's a lot of time in between where things can't be helped."
The growth has also stressed the criminal justice system. The county has spent millions of dollars in the past several years to send inmates to other jails across Texas because it doesn't have the space. Hays County Sheriff Gary Cutler said he was hopeful that the county's new $65 million jail, which opened last year, would help relieve that pressure, but even with expanding the old jail, the new facility will be at maximum capacity.
"We expect that we will continue to see our inmate population going up, so we don't see an end to outsourcing anytime soon," he said.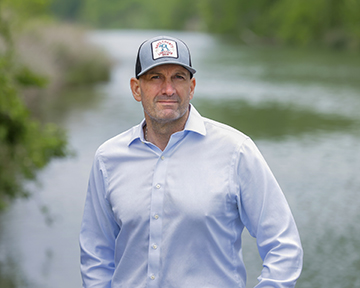 Despite these challenges, county leaders tout the benefits of the growth. More people have meant more opportunity. In 2021, Amazon announced it would expand its footprint in Hays County, constructing a 1 million-square-foot delivery center in San Marcos. The Greater San Marcos Partnership, which promotes economic development in the area, has been busy attracting new industry to the region, known as the Innovation Corridor.
"We've seen a great deal of interest from technology companies," said Lon Shell, commissioner for Hays County Precinct 3, which includes much of the Texas State University area in San Marcos. "Young folks are coming here to school and choosing to stay after they graduate because of the opportunities now in the region."
Federal assistance
Comal County, which grew 49% from 2010 to 2020, is experiencing strains, too, on its transportation and public safety systems. Leaders plan to use federal American Rescue Plan funds, provided in response to the pandemic, to help pay for a new mental health treatment facility to relieve the pressure on the county's hospitals and jail.
Although another top-growing Texas county, Fort Bend County, southwest of Houston, also plans to use rescue plan dollars to address challenges, Precinct 2 Commissioner Grady Prestage said it's difficult to pay for improvements because of revenue caps imposed by the Texas Legislature in 2019. The law requires local governments to get voter approval before they can increase their property tax revenue by more than 3.5%.
Fort Bend County's population grew 41% from 2010 to 2020. Its concerns include providing adequate drainage, roads and law enforcement in a largely unincorporated area. Additionally, the Brazos River, which runs through the county, is facing a severe erosion problem, which threatens to "gobble up whole communities," Prestage said.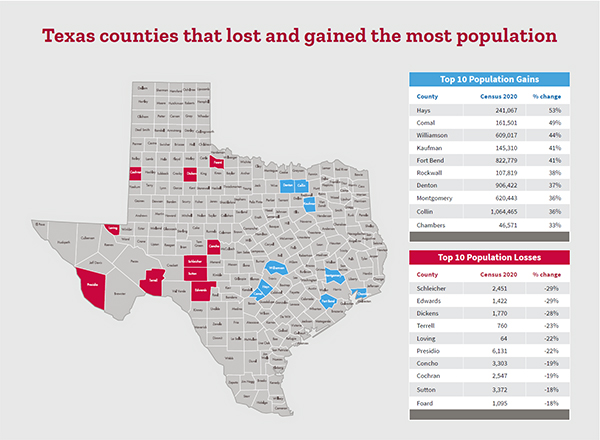 "It takes some major capital improvements to shore up the banks of the Brazos River," Prestage said. "The inability to raise local money is a problem."
Affordable home prices and its proximity to the Texas Medical Center in Houston continue to draw people to Fort Bend County, intensifying the need for public transit and multifamily housing.
"You can't have a population approaching a million people and expect that everyone is going to have a car and a single-family home," Prestage said. "That's not reality."
Growth in diversity
One of Texas' more diverse counties, Fort Bend County, has seen significant growth in its Black, Asian and Hispanic populations, contributing to the electorate flipping from red to blue in many seats. In 2020, Democrats won all countywide seats.
"We try really hard to embrace our diversity here in the county by educating folks about the different cultures and religions," said Precinct 4 Commissioner Ken DeMerchant. "I feel like if you know somebody and you know what they're about, you can create a tight-knit community."
Kaufman County, east of Dallas, is making similar strides in reaching its surging Hispanic population, which grew 106% from 2010 to 2020. County Judge Hal Richards said the county has stepped up communication efforts to encourage minorities to participate in local government.
"We want people to be informed about public policy so that the county can have a broad voice, not just that of a few leaders," he said.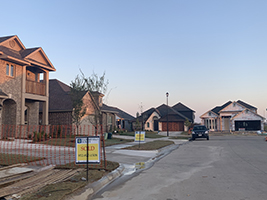 Kaufman County boasts a 41% growth rate from 2010 to 2020, placing it among the 10 fastest growing counties in the U.S. with populations of 100,000 or more.
To keep pace, developers have been quickly turning land set aside for agricultural production into new housing. Kaufman County has seen a boom in new property value on its tax rolls, which has allowed it to lower the tax rate the past three years.
Richards said the pandemic has done little to slow growth. If anything, he believes more people are moving out of the Dallas-Fort Worth metroplex to areas like Kaufman County because they can now work remotely.
"They want to live someplace where they can go to the grocery store and see people they know," he said. "It is harder to maintain that hometown feeling the larger a city gets to be. But I think we are some years away from losing that."