Blog | January 31, 2022
The great migration
Health & Benefits News
In Edwards County, wedged between the Chihuahuan Desert and the Hill Country, many families have long made their livelihood raising sheep and goats. It is vast and remote ranchland, with less than 1 person per square mile and not a single stoplight.

The county is one of 136 in Texas that reported a population decline in the 2020 census. Tied with Schleicher County, it had the biggest drop at 29%.

County Judge Souli Asa Shanklin calls it the "great migration." Longtime ranching families get old, they die and their heirs sell the ranch and move to cities such as San Antonio, about 110 miles east. They live with their kids in the city, where there's access to hospitals and other necessities.

Luckily, people still own land in Edwards County, he said, and with property values increasing, it still has the tax revenue to provide needed services despite a dwindling population.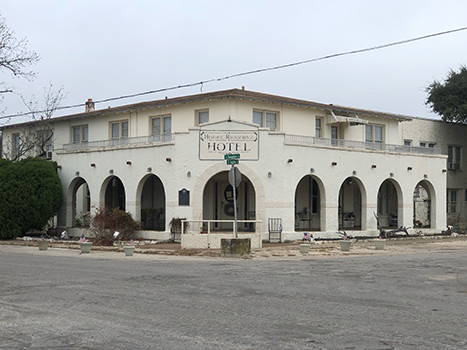 Sutton County in West Texas hasn't been so lucky. County Judge Rachel Chavez Duran said that when the natural gas industry died there about five years ago, so did the county's economy. People left, and its population dropped 18% from 2010 to 2020.
"Our schools are hurting for teachers, and we have plenty of housing for sale," Chavez Duran said. "We just don't have the folks."
Chavez Duran said Sutton County saw a brief respite when people moved to the area a couple years ago to build a pipeline, boosting the economy temporarily. But once it was completed, the people left. She said that years ago they tried to get a Walmart, but there's a formula to decide where to build new ones based on population. And Sonora, the county seat, didn't hit the mark. "These little towns don't have a shot if everything is a formula with demographics," she said.
Chavez Duran describes Sutton County as beautiful, open country with hills and valleys and boundless ranchland where people can hunt wild game.
"When I was in school here, the population was very vast. We had everything we needed," she said. "Things have changed through the years, and I don't think Sonora has capitalized. I hate for us to become a ghost town. It's scary, especially from someone who has lived here all her life. It's hard to see and witness." Some county leaders are holding out hope that the pandemic could change things for their shrinking communities.
Shanklin said the pandemic drew a lot of the absentee landowners back to Edwards County as they sought refuge from bustling metro centers and were able to work remotely. He said he's noticed the town square in Rocksprings buzzing like a beehive with people filling up restaurants and shops.
"We are seeing people buying land outside the city limits in subdivisions," he said. "There are lots of vacant lots in town that old ranch families owned that people are looking to buy."
Shanklin said he doesn't know if it'll stick. He's seen land grabs happen after 9/11 and when crews came to build crude and natural gas pipelines in the area.
"They come out here and buy their little piece of heaven, they age and then move back to urban areas where their families are, so they can be close to their doctors," he said. "It's a cycle. The east comes west, they turn around after a few miles and go back east. Those of us that have been there for a long time, we just kind of live with it."