Blog | January 31, 2022
The return of the bitcoin gold rush
Healthy Byte Wellness News
In July 2019, Wired magazine wrote a story about Milam County's unsuccessful early attempts to land a bitcoin data center titled "The Hard-Luck Texas Town That Bet on Bitcoin — and Lost." County Judge Steve Young thought the article was less than flattering, but it did include a photo of him on his ranch with power lines running over his head. Those lines linked to the now-closed Alcoa aluminum plant in Rockdale, and they caught the eye of Chad Harris, the CEO of Whinstone U.S., a company that needed a lot of electricity to "mine" bitcoins.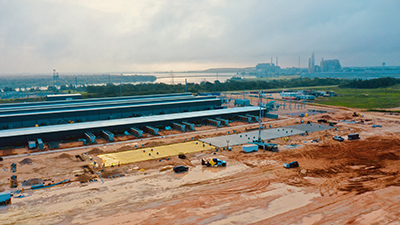 Jump ahead two years, and Rockdale is now home to some of the largest bitcoin mining operations in North America, and with scheduled expansions, it may soon rank among the top globally. Whinstone is joined by Bitdeer, a spinoff of Bitmain, the Beijing company that originally planned to set up in Milam County but halted its plans in early 2019 when bitcoin prices plunged 75%.
However, the boom in data centers isn't limited to Rockdale. Businesses are in various stages of construction or operation across Texas, including Howard County (Big Spring), Pecos County (Fort Stockton), Ward County (Pyote), Denton County (Denton) and Dickens County. Those data centers, which use specialized computers called ASICs (application-specific integrated circuits) to mine for bitcoins, represent tens or hundreds of millions of dollars of investment; one proposal even has the price tag for a West Texas facility exceeding $1.5 billion.
That Texas appeal
Companies are drawn to Texas because of its light regulatory hand, its cheap electricity and the state government's pro-cryptocurrency positions. In June 2021, Gov. Greg Abbott signed House Bill 4474, which legally defines cryptocurrencies, such as bitcoin, and clears the way for their use in some transactions and investments.
In addition, the nature of a significant portion of the state's energy also makes it attractive to bitcoin operations: It is renewable. Texas has 150 wind farms with a capacity of about 30,000 megawatts, which makes it No. 1 among U.S. states in that category. And the state continues to lead the country in renewable energy growth. (According to the Electric Reliability Council of Texas, 1 megawatt of electricity can power about 200 Texas homes during peak demand.)
The rush to the Lone Star State got a major boost in 2021, when the government in China banned cryptocurrency transactions. At one time, businesses there controlled about two-thirds of the global bitcoin mining market. The government was seeking greater control over cryptocurrencies to protect its own economy, to develop its own digital money and to cut the amount of electricity needed to power such data centers. Many of those Chinese operations are now seeing the appeal of Texas.
A tale of two counties
Dickens, the county seat of Dickens County (population: 1,770), is about 60 miles east of Lubbock. The county has generally been losing population since the 1930s, but it has two things that grabbed the interest of London-based Argo Blockchain: the McAdoo Wind Farm and the Cottonwood electrical substation.
The 100-turbine wind farm can generate 150 MW and began operating in 2008. Though a large part of its capacity has been underused, the investment set the stage for recent developments, County Judge Kevin Brendle said. "Now we have a second wave."
Argo Blockchain plans to use that power and substation to support the 200-MW Helios data center on 320 acres in the northern part of the county. That 125,000-square-foot plant represents at least 20 jobs in the county. The $200 million investment in the plant will also have a huge impact on the tax base and budget of a county that is mostly farms and ranches, Brendle said. The county's operating budget is less than $3 million now, he said. While the Dickens County data center isn't online yet, Argo Blockchain reported making $9.75 million from 167 bitcoins or their equivalent at its other facilities in October. The Dickens County plant could eventually be expanded to 800 MW at a cost of over $1.5 billion.
But Brendle, who receives calls almost daily from people interested in his county, remains cautious. He wants to make sure his county isn't left with a mess if companies pull out. He urges other county officials to carefully inspect any offers. "Vet them, vet them thoroughly," he said.
Brendle also wants to make sure that companies remain connected to the areas they invest in. He said that Argo Blockchain asked, "We want to partner with your community. What can we do?" He suggested that the company refurbish the community pool in Spur. The pool was built between 1935 and 1937 by the Works Progress Administration; it closed in 2009. Argo Blockchain drew applause at an October meeting in Spur when the CEO announced plans to restore the pool.
About 330 miles east in Rockdale, Milam County Judge Steve Young says he's quite pleased with the two bitcoin operations — Whinstone U.S. and Bitdeer — in his county (population: 24,754). "We have had a great experience with them. Both have been incredibly successful."
During April, Riot Blockchain, based in Castle Rock, Colorado, bought Whinstone U.S. for $651 million in cash and stock. Riot Blockchain reported mining 464 bitcoins in October, worth roughly $28.5 million, and 466 in November, worth about $27 million.
Whinstone's data center sits on 100 acres, and the company is expanding its plant from 300 to 700 MW. Bitdeer, a Chinese-run company based in Singapore, is less than a half-mile away. Both are taking advantage of the electrical infrastructure left behind when the Alcoa aluminum plant and a nearby coal-fired power plant closed.
When Alcoa closed in 2008, the county lost 52% of its tax base, Young said. Whinstone has added $250 million to the tax rolls, and its expansion will add $250 million more, he said. Whinstone has been granted a county tax abatement, Young said, but Bitdeer hasn't requested one, even though one was in the works when Bitmain halted its project.
Both companies have made contributions to the community, though Bitdeer has been somewhat less engaged than Whinstone, Young said. Whinstone has had several open houses and has helped set up the city Christmas tree in Rockdale, among other things. Bitdeer has made a donation to the Rockdale Volunteer Fire Department.
In addition, the economic development connected to the data centers has attracted two other businesses to the former Alcoa property, the county judge said. And the new property owner has aggressive plans to develop the land, Young said.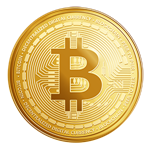 What the heck is a bitcoin?
Bitcoin (BTC) is a form of cryptocurrency or encrypted digital money. Others are Dogecoin and Ethereum. The federal government does not recognize them as legal tender.
How do you "mine" them?
Mining bitcoins has nothing to do with digging in the dirt. Bitcoins are a reward in a worldwide competition to solve complex mathematical puzzles that are used to verify blocks of bitcoin transactions. The difficulty of the problems rises and falls with the number of competitors.
What's a blockchain?
Each block of bitcoin transactions is linked to those before and after, making a digital ledger called a blockchain.
What's an ASIC?
ASIC stands for application-specific integrated circuit. It is a high-powered computer specially designed to mine bitcoins. The computers use a lot of electricity and generate a lot of heat. The top-of-the-line machines cost upward of $20,000 each.
How many bitcoins are there?
The number of bitcoins is capped at 21 million and about 2 million are left to be mined. Collecting them is expected to take until 2140. The price of bitcoin ranged from about $30,000 to about $68,000 during 2021.