County Magazine | February 13, 2023
Together we can be an effective voice for county government
County Magazine | County News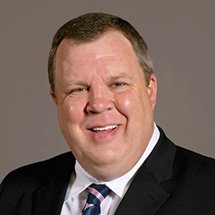 It's another busy start to another busy year for Texas counties and the Texas Association of Counties, made more so by the new session of the Texas Legislature, now underway. Until the session's scheduled end on May 29, state lawmakers will be considering thousands of bills that affect county government and local taxpayers.
Each session brings its share of challenges for counties. But I have no doubt counties will respond with productive acts of collaboration, mutual support and determination. As they have in years past, counties will create success where they can and in doing so will reaffirm the value of relationships across county offices and with state partners.
Experience with TAC and our county affiliate organizations justifies my confidence. TAC's Legislative Services department, led by Noe Barrios, keeps counties informed about the latest developments at the Capitol and the possible effects of proposed legislation on county government. They're a dynamic team whose understanding of county-related legislative matters provides invaluable support to counties at the Legislature. Please take advantage of this great resource that TAC offers.
Our members and affiliate associations work equally hard to keep pace with events at the Capitol. I encourage you to join the effort to make our county voice heard. Participate in the legislative process by joining TAC's Core Legislative Group. Reach out to your district representative and senator to let them know why county government is the best form of local government there is. Take time, if possible, to drive to Austin and speak with legislators on behalf of counties. We need everyone in the game.
I also would encourage Auditors and Treasurers to respond to fiscal note requests, either from the Legislative Budget Board or TAC. Knowing the fiscal impact of proposed legislation is an important part of the process, and legislators will not have all the information they need to assess a bill's impact unless we contribute.
Come what may, we'll review where we are and where we're headed at TAC's Legislative Conference in Austin from Aug. 30 to Sept. 1. Registration is open now. I hope to see you there.
Each new year also brings new appointments to TAC's Board of Directors. New Board members include Comal County Commissioner Jen Crownover, Swisher County Judge Harold Keeter, Bosque County Attorney Natalie Koehler and Potter County Clerk Julie Smith.
I look forward to their contributions to TAC's continued success over the next year — and to the contributions from new members to the Boards of Directors of the Health and Employee Benefits Pool, Risk Management Pool, County Information Resources Agency, Unemployment Compensation Group Account Fund and various TAC committees. I will miss working with those members whose terms ended at the end of 2022. It was a pleasure working with them and I can't thank them enough.
But one of TAC's many blessings is its deep bench of county leaders. It's a key reason why we stay #254Strong.

Written by: Nathan Cradduck