News Article | March 22, 2022
Executive Director's Report
TAC News | TAC Executive Directors Report
TAC General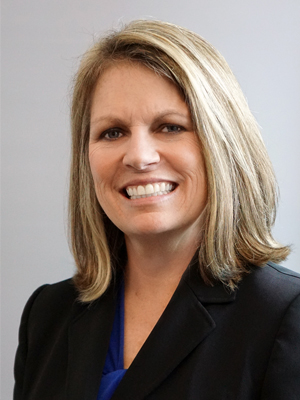 Texas counties got some good news early this year when the U.S. Treasury Department announced final spending guidelines under the $1.9 trillion American Rescue Plan Act (ARPA). The latest regulations, known as the Final Rule, allow counties that receive less than $10 million in ARPA funding to claim it as lost revenue.
That determination means that almost two-thirds of Texas counties will be able to use the money on a wider range of projects. They also will be able to skip using the federal formula in the Revenue Replacement Calculator. The Texas Association of Counties and the National Association of Counties pushed hard for this provision in Washington, D.C. That lost revenue money can then be placed into the county's general fund, freeing it from many ARPA limitations.
In addition, for counties receiving more than $10 million, as well as those choosing to use the federal calculator, they get to figure in a higher growth rate — 5.2%, instead of 4.1%. To help with flexibility, counties are also allowed to use either the calendar or fiscal year for calculations, but they aren't permitted to switch back and forth.
The Final Rule, like ARPA's interim guidelines, prohibits some uses. The funding can't be used to cut debt, settle lawsuits, boost pensions, add to rainy day funds or offset a state or local tax cut.
Texas' 254 counties will receive about $5.7 billion to help them respond to and recover from the coronavirus pandemic. The federal government hasn't issued a long list of do's and don'ts on how to spend the money. "They're really waiting for you to do the right thing," said TAC County Relations Officer (CRO) Tramer Woytek.
He and our other CROs — Rhita Koches and Alan Bristol — want to help you understand the ins and outs of ARPA. All three are former county judges. You can find your county's CRO here and give them a call if you have a question: Alan at (903) 654-1247, Rhita at (903) 521-0081 and Tramer at (361) 772-6266. They'd love to help.
You may also contact TAC Legislative Consultant Austin McCarty at (512) 478-8753 or call our Legal Helpline at (888) 275-8224. If you want to do some independent reading, TAC has an American Rescue Plan Information & Resources webpage. In addition, we are offering a series of half-day workshops in locations around the state through early July. One just might have the answer you're looking for.
Stay #254Strong!



Written by: Susan M. Redford, TAC Executive Director