News Article | July 28, 2022
Executive Director's Report
TAC News | TAC Executive Directors Report
TAC General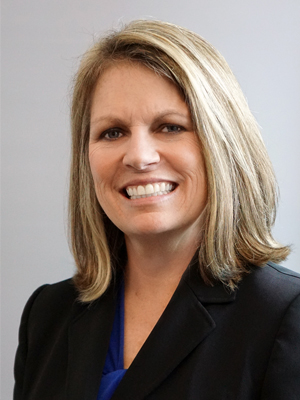 July is a month of celebration for our nation. It is also a month most of us associate with vacations, water activities and summer fun. This year, however, "the dog days of summer" are taking a huge toll on Texas counties. July 2022 is on track to become the hottest month in recorded history, and the forecast doesn't look any better for August.
Tough decisions have plagued commissioners' courts, beyond the normal July issues surrounding the preparation of county budgets. As I write this, there are 214 counties under a burn ban and 99% of the state is experiencing some level of drought. Wildfires are rampant under these conditions. Many are burning at this very moment. Thank you to our first responders who put their life on the line to ensure the protection of their fellow citizens and property. Your team at the Texas Association of Counties is grateful and here to support you.
The TAC Legislative Conference is just around the corner. Emergency management, mental health, elections, and other state and federal issues that affect counties are among many of the topics. Please join us in person or virtually Aug. 24-26 in these critical discussions with legislators, policymakers and key stakeholders as Texas counties prepare for the 88th Legislature.
I recently had the opportunity to attend the National Association of Counties (NACo) Annual Conference along with more than 100 county officials and employees from Texas. A lot of great information was shared, including grant resources for counties with military installations, strategies for investing American Rescue Plan Act (ARPA) funds, tips for leveraging federal funding for infrastructure, an update of federal legislation impacting counties, and many other topics aimed at improving county government and the service we provide to our constituents.
It was great to see such a large turnout from Texas counties. As Texas county participation in NACo continues to grow, so do the benefits to our counties. Texas has more counties than any other state, by far. We truly have an opportunity to help shape federal policies affecting counties, simply by joining, being engaged and making our voices heard. After the past two years, we have learned it is more critical now than ever to be engaged in what is going on in Washington, D.C. The direct distribution of ARPA funds to counties and new infrastructure funding are direct results of being involved on the national playing field.
Next year, Travis County is hosting the NACo Annual Conference. Yes, it will be in Austin. This is a great opportunity for all Texas counties to get involved. As you plan your budgets for 2023, I hope you will consider making your county's presence known. After all, we are Texas and we do everything bigger and better, so let's show the rest of the counties in the nation that we are 254 Strong in every way!
Thank you for all you do for your constituents, TAC and all Texas counties. We are honored to be your partner in county government.
Stay #254Strong!



Written by: Susan M. Redford, TAC Executive Director