News Article | January 26, 2022
Healthy County Boot Camp Coming Feb. 9-11
Coordinators | Health & Benefits News
Health & Employee Benefits | Health & Wellness Support
We have 215 in-person and nearly 50 virtual attendees registered for the Healthy County Boot Camp set for Feb. 9-11 at the Kalahari Resort in Round Rock. If you aren't signed up already, we hope you will join us in person or online! This year's theme is From Survival to Revival, and the boot camp will include topics such as the importance of humor and your health, ways to build immunity through nutrition, and techniques for coping in a disconnected era. In addition, we have several fun events lined up throughout the conference and look forward to connecting with everyone.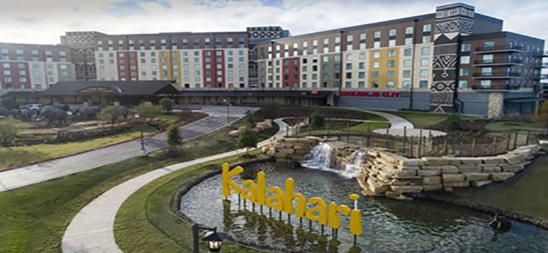 Reimbursement Information:
TAC HEBP will reimburse the following expenses for two people per county:
Two-night stay at the Kalahari Resort Hotel up to $165 per night for single/double occupancy.
Travel expenses (airline, mileage, cab fare or car rental at airport) up to $300. Mileage will be calculated from the county seat to the conference hotel.
Note: There is no reimbursement for meals. Most meals will be provided during the training. Valet parking is not reimbursable.
Receipts for lodging and airfare are required.
Only members of TAC's Health & Employee Benefits Pool are eligible for reimbursement.
Check the conference website for more details as they become available. If you have any questions or need assistance, please contact your Wellness Consultant or Amy Lawson at TAC Education & Events Services at (800) 456-5974.