News Article | June 22, 2022
Watch the Staying Motivated on the Job Webinar Recording
Coordinators | Health & Benefits News
Health & Wellness Support | Health & Employee Benefits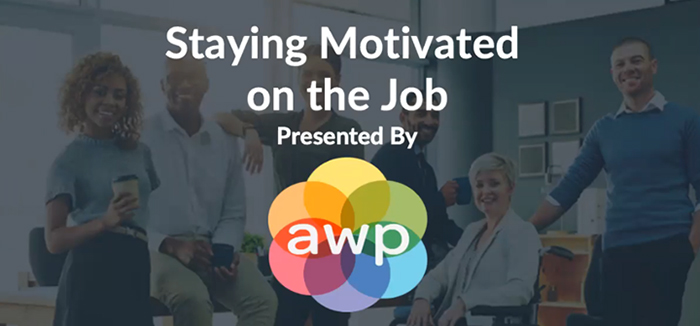 Taking a break is important to our health and well-being. One of the best ways to relax and recharge is to take a trip. Whether this is a day trip, a weekend away or an extended vacation, it is crucial to nourish our bodies and clear our minds by taking time for ourselves. As many of us are gearing up to take summer vacations, here are a couple of tips to get the most out of your trip.
Prior to your departure, ask yourself, "What am I looking to gain from this experience?" Do you want to immerse yourself in a new culture? Are you looking to reconnect with yourself or with family and friends? Are you seeking something new and adventurous? Plan your itinerary around your overall intention for your trip.
Unplug from technology. It can be tempting to pull out a camera to snap a picture of every cool thing we see when exploring a new place. Although it is nice to have photos to look back on, try to take time to be fully present in these moments. Focus your attention on your senses. What do you see? What sounds and smells are present?
Express gratitude. Take a few deep breaths and remember how special it is to take time for yourself, explore new surroundings, immerse yourself in new experiences, and unwind from your busy life.
For more information on practicing mindfulness while on vacation, visit Mindful.org for additional details.
Source https://www.mindful.org/tips-bringing-mindfulness-next-vacation/
As a reminder, the EAP powered by Alliance Work Partners is available to all fully pooled TAC Health and Employee Benefits Pool members and participating ASO members. The EAP is available to assist employees and members of their households who may be experiencing personal life problems, such as marital problems, legal or financial issues, stress, emotional problems, family problems and substance abuse struggles.
All services provided by the EAP are free of charge and confidential.
A toll-free call to (800) 343-3822 starts the process. The EAP's call center is staffed 24 hours a day, seven days a week by professional counselors. Face-to-face counselors also are widely accessible.
Go to www.awpnow.com to create a customized account. Select "Access Your Benefits." Use registration code: AWP-TACHEBP-4661.
Healthy County Employee Assistance Program powered by Alliance Work Partners
Access all benefits by calling (800) 343-3822.
To reach TDD, call (800) 448-1823.
To reach the EAP teen line, call (800) 334-TEEN (8336).
Online: www.awpnow.com | Registration code: AWP-TACHEBP-4661