News Article | March 18, 2022
Do You Know Your Risk for Diabetes?
Coordinators | Health & Benefits News
Health & Wellness Support | Health & Employee Benefits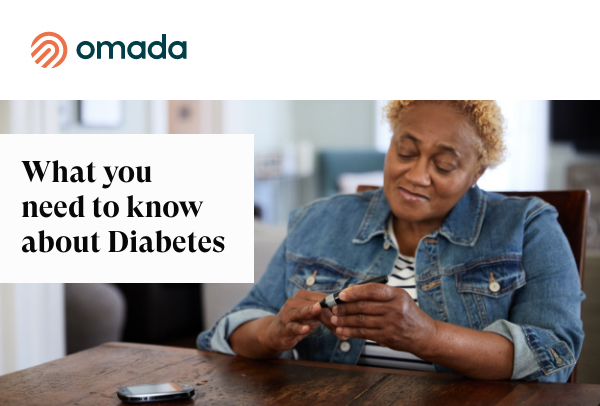 Did you know that more than 80% of people with prediabetes don't know they have it?* March 22 is American Diabetes Association Alert Day®—a movement that challenges everyone to consider their risk of Type 2 diabetes. The Texas Associate of Counties offers Omada to help you build healthy habits and reduce your risk for diabetes, one small change at a time.
Know your risk for diabetes:
Are you 45 years or older?
Your risk for diabetes increases as you age, but there are steps you can take to prevent it.
Is Type 2 diabetes in your family?
Family history matters. If your parents, brother, or sister have diabetes, you may be at risk.
Physically active less than three times a week?
There's good news. You can prevent or delay the onset of Type 2 diabetes by making simple lifestyle changes, like moving more.
Good news: your health benefits from TAC can help.
Omada® helps you lose weight, gain energy and improve your overall health, all with a simple app. We'll match you with a health coach you can talk to anytime, anywhere — and you'll never pay a dime.
Omada® is a personalized lifestyle-change program that inspires healthy habits you can live with for the long term. It combines the behavior-change science and unwavering support you'll need to lose weight, keep it off and reduce your risk for Type 2 diabetes or heart disease.
The program includes:
Wireless smart scale to monitor your progress.
Professional health coach to keep you on track.
Interactive program that adapts to you.
Weekly online lessons to educate and inspire.
Small group of participants for real-time support.
Take a one-minute risk screener to see whether you're eligible: omadahealth.com/healthycounty.
The Omada program is available to all fully pooled groups and participating ASO groups. Participating ASO groups include Brazos and Comal counties.
(*Source: https://www.cdc.gov/diabetes/basics/prediabetes.html)