News Article | May 21, 2022
WW Presents: A Personal Guide to a Healthier You in '22
Coordinators | Health & Benefits News
Health & Wellness Support | Health & Employee Benefits
Ready for a reset? We've teamed up with WW to help you achieve your wellness and weight-loss goals. Watch this dynamic, on-demand webinar featuring WW Coaches, experts, and stories of success to inspire and kickstart your journey. Discover how WW's PersonalPoints program is PROVEN to make losing weight easier.
Sign up between May 1 and June 30 and receive a FREE WW Activity Kit!
Also, check out Mental Health Month resources and healthy recipes in WW's May Newsletter.
To learn more about our partnership with WW or to join now, visit WW.com/us/healthycounty.
Then, redeem your WW Activity Kit at WW.com/activitykit.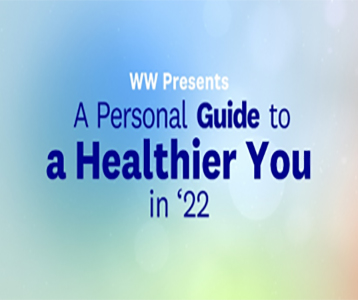 You can sign up for WW at ww.com/us/HealthyCounty. Employees on the county health plan will select MEMBER to enter your BCBSTX ID number to receive the $12.72/month discounted rate. All spouses, dependents, and employees not on the county health plan will choose EMPLOYEE to receive the $16.96/month enhanced rate.