News Article | October 22, 2022
A Healthy Holiday Season With Help From Omada
Health & Benefits News | Coordinators
Health & Wellness Support | Health & Employee Benefits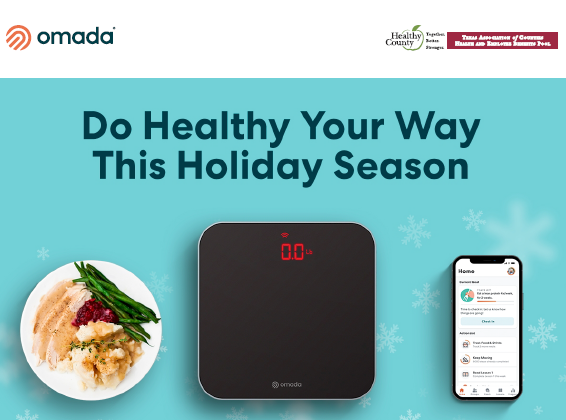 Whether it's losing weight, increasing energy levels or improving overall health, you'll be matched with a dedicated health coach and get all the tools you need to make it your healthiest holiday yet.
What you get with Omada
A program value up to $700 — at no cost to you.
Your personal health coach
Get one-on-one support with an actual human who cares about your progres.

Expert advice tailored to you
Manage food, activity, sleep and stress with personalized support.

Smart scale included
Track your progress with this easy-to-use, synced device.

Ongoing emotional support
Access tools and resources to ensure your mindset is healthy, too.
Take a one-minute risk screener to see whether you're eligible: omadahealth.com/healthycounty.
The Omada program is available to all fully pooled groups and participating ASO groups. Participating ASO groups are Brazos and Comal counties.