News Article | April 14, 2023
Stay on Top of Legislative Developments With TAC's Tuesday Morning Breakfasts
County News | Legislative News
Legislative Services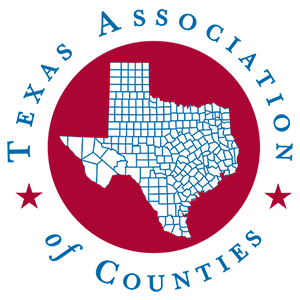 Topping this week's Tuesday Morning Breakfast discussion was the Senate passage on April 6 of Senate Bill 175 by Sen. Mayes Middleton (R-Galveston), which would ban so-called taxpayer-funded lobbying. Jim Allison, senior counsel for the County Judges and Commissioners Association of Texas, suggested attendees watch the floor discussion of SB 175 with the caveat that what you hear isn't always what's written. Although changes were made to its original language, SB 175 still limits the ability of counties to engage effectively with the Legislature, Allison said.
The Senate vote moves the debate to the House, where similar bills have died in previous sessions. You can watch the Senate floor debate on SB 175 here, beginning at 3:00:45. An identical House companion, House Bill 3538 by Rep. Ellen Troxclair (R-Austin), has yet to be heard by the House State Affairs Committee. You can find the list of committee members here.
Potter County Clerk Julie Smith, legislative co-chair of the County and District Clerks' Association of Texas, raised concerns about HB 4382 by Rep. Ryan Guillen (R-Rio Grande City). The bill shortens the county reporting deadline for criminal case dispositions from 30 days to five. Failure to meet the new deadline could result in the loss of money from federal and state criminal justice grants.
The bill as written would represent a burden for counties, especially rural ones, Smith said. The relevant county associations said they were working to find a reasonable deadline that didn't set up counties to fail. The bill was left pending in the House Homeland Security & Public Safety Committee after a public hearing Tuesday.
TAC Financial Analyst Zelma Smith closed the meeting with a budget update. The House approved a $302.6 billion budget for the 2024-25 biennium on April 6. On Wednesday, the Senate Finance Committee unanimously sent its substituted version to the full Senate for debate. (See this week's TAC on the Lege video series and this newsletter's Week in Review article for more information on what the two versions of the budgets mean for Texas counties.)
There are 44 days left in the 140-day regular session of the 88th Legislature. TAC's Legislative Services team is tracking about 3,600 bills that affect counties. Find them here.
Additional legislative resource materials can be found at www.county.org/legislative.
What happens at the Capitol affects counties. Stay up to date by joining TAC's Tuesday Morning Breakfasts in person or online each week at 7 a.m. Register here.