News Article | April 21, 2023
Funding for Counties, Bills of Concern Top Discussion at Tuesday Morning Breakfast
County News | Legislative News
Legislative Services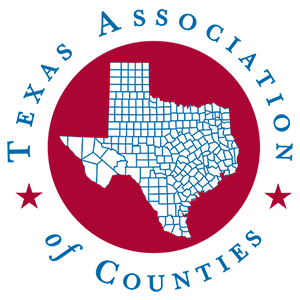 There are only 38 days left in the regular session of the 88th Legislature, but in less than three weeks, any bill not yet heard by a House committee will be effectively dead. May 8 is the last day for House committees to report bills and joint resolutions to the full chamber.
With that deadline looming, here are a few of the bills that generated the most discussion in this week's legislative breakfast meeting:
The Texas Senate unanimously approved a $308 billion spending plan for the 2024-25 biennium on Monday. There are notable gaps between the House and Senate versions of the two-year state budget; this worksheet compares the funding for counties in the two budgets. A 10-member conference committee has been appointed to negotiate a compromise.
The Senate passed Senate Bill 1446 by Sen. Bryan Hughes (R-Mineola). The bill targets environmental, social and corporate governance policies and strategies by requiring the state's public retirement systems to consider only financial factors when performing their duties. The bill was rewritten in committee, easing some of the concerns expressed by the Texas County and District Retirement System. But the bill's impact remains problematic, TCDRS says, as potential liability risks surrounding new fiduciary standards could discourage investment managers from doing business with the system, leading to significant lost earnings for TCDRS and increased costs for counties.
Senate Bill 175 by Sen. Mayes Middleton (R-Galveston), which would ban so-called taxpayer-funded lobbying, is still awaiting a hearing in the House State Affairs Committee after passing the Senate on April 6. Jim Allison, senior counsel for the County Judges and Commissioners Association of Texas, urged breakfast attendees to reach out to committee members and their state representatives to ask them to oppose the bill. Contrary to what some representatives may have heard, SB 175 still would negatively affect the ability of county affiliate associations to engage with the Legislature, Allison said.
The House County Affairs Committee considered HJR 109 by Rep. DeWayne Burns (R-Cleburne) and HJR 134 by Rep. Greg Bonnen (R-Friendswood) on Wednesday. These proposed constitutional amendments aim to abolish the office of treasurer in Somervell and Galveston counties, respectively. The County Treasurers' Association continues to ask its county colleagues to help it defeat the resolutions, Schleicher County Treasurer Jennifer Henderson said.
Preemption remains a major legislative theme this session, and on Tuesday, the House passed a broad preemption bill by Rep. Dustin Burrows (R-Lubbock). HB 2127 would prohibit county and city rules that conflict with or exceed state and federal law. Opponents say the potential impact on local governments may be significant.
TAC's Legislative Services team is tracking these and thousands of other bills that affect counties. Find them here. Additional legislative resource materials can be found at www.county.org/legislative.
To keep up to date on how decisions at the Capitol affect counties, join our Tuesday Morning Breakfasts either in person or online each week at 7 a.m. Please register here.