News Article | October 27, 2023
County Auditors Gather for Annual Conference
County News | Legislative News
Legislative Services
At its recently completed 78th Annual Fall Conference, the Texas Association of County Auditors (TACA) installed a new President and Board of Directors for the 2023-24 term.
Since COVID-19 safety considerations forced 2020's conference to a virtual format, there has been an enthusiastic return to a traditional in-person event. Turnout has increased each year since. More than 200 members attended this year's meeting, beating the high-water mark set just a year ago.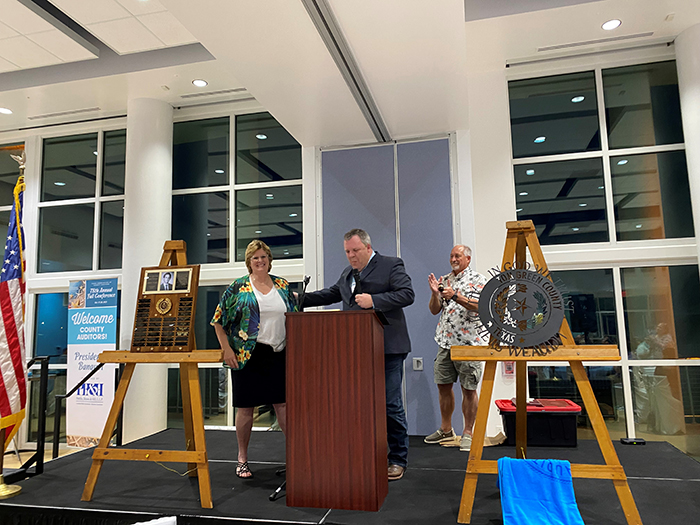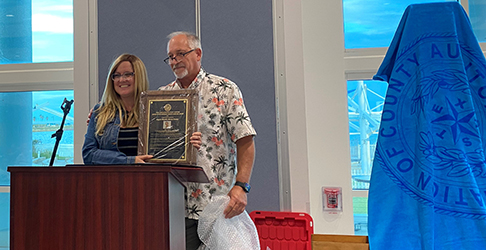 TACA members from all corners of Texas gathered in South Padre Island on Oct. 17-20 to earn statutorily required continuing education hours by taking part in seminars featuring 26 speakers discussing topics ranging from economic and legislative updates to asset forfeiture to a case study of FBI fraud cases. The conference's social and honorary aspects in the program included the annual President's Dinner Banquet, at which the incoming Board of Directors was sworn in and the President's gavel was passed from San Patricio County Auditor David Wendel to Eastland County Auditor Loretta Key.
In his final action as TACA President, Wendel delivered closing remarks and offered special commendation to several for their exemplary performance over the past year. Liberty County First Assistant Auditor Angela Maselli was his choice for the Denise Linch Award, and the Texas Association of Counties' Jackie Boone, Sam Burke, Luz Hinojosa and Pete Winckler were Wendel's selection for the Jerry Ware Award.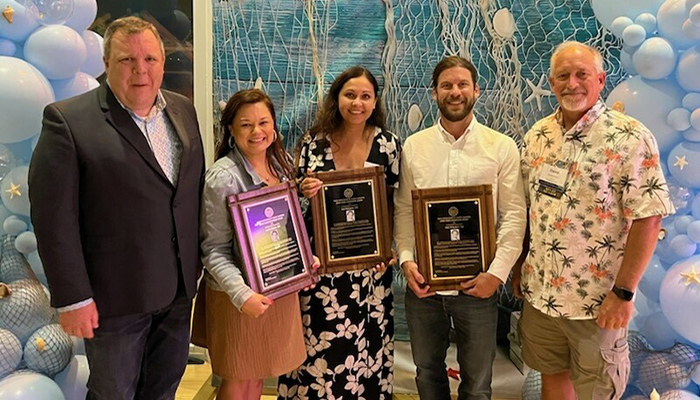 We at TAC congratulate the awardees, President Loretta Key, and the entire new TACA Board of Directors.
For more information about this article, please contact Pete Winckler.