News Article | February 17, 2023
TAC Hosts Healthy County Boot Camp
County News | Legislative News
Legislative Services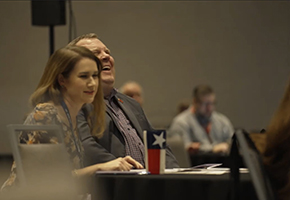 Did you know that the Texas Association of Counties' Health & Employee Benefits Pool (TAC HEBP) is one of the oldest, largest and most successful public-sector benefit pools in the nation?
Last week, county wellness sponsors and coordinators from across the state met in Denton for TAC's annual Healthy County Boot Camp. This year's theme was "Collaboration Is Key." A virtual format was available for participants who were unable to travel to Denton. Attendees earned continuing education hours in one and a half days of seminars with speakers discussing topics ranging from mental health to customized wellness reports and aggregated health data derived from claims within the TAC HEBP and associated vendor partners. Social and networking activities included an awards ceremony and an evening soiree. Guided exercise was also part of the program, including yoga, resistance band training and an outdoor walk/run.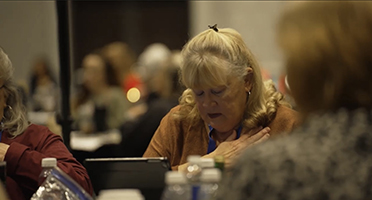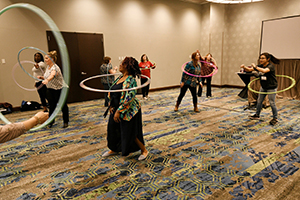 In her final boot camp with TAC's Healthy County Wellness Program, Shameria Davis, Legislative Services' policy analyst, co-presented a mental health informational training and led members in meditation and hula hoop classes.
TAC's 2024 Healthy County Boot Camp will take place in Round Rock.
For more information about this article, please contact Shameria Davis at (800) 456‑5974.