News Article | July 28, 2023
Month in Review: A Digest of What Happened This Month at the Capitol
County News | Legislative News
Legislative Services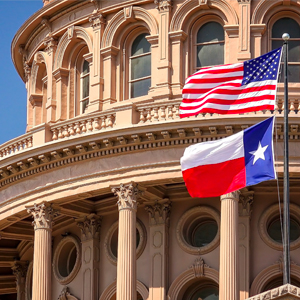 Property Tax Relief Impasse Breaks
After failed attempts in the regular and first special sessions, lawmakers found common ground on their differing property tax relief plans and passed Senate Bill 2 by Sen. Paul Bettencourt (R-Houston) and House Joint Resolution 2 by Rep. Will Metcalf (R-Conroe) in the second called session of the 88th Legislature. The allocation of $17.6 billion to property tax relief in House Bill 1, the 2024-25 state budget authored by Sen. Joan Huffman (R-Houston) that passed during the regular session, is contingent on passage of such legislation. Gov. Greg Abbott signed SB 2 into law on July 22. HJR 2, a proposed constitutional amendment, bypasses the Governor's desk and will be decided by voters in November.
Together, SB 2 and HJR 2 deliver property tax relief through compression of school maintenance and operations rates, increased homestead exemptions and a pilot program to limit increases in the annual appraised value of non-homestead properties, referred to as a "circuit breaker."
Paxton's Impeachment Trial Approaches, Gag Order Issued
Attorney General Ken Paxton is currently sidelined after being impeached by the House of Representatives in May and suspended from duty pending the outcome of a Senate impeachment trial. Lt. Gov. Dan Patrick will preside over the trial, with 30 Senators making up the jury. Paxton's wife, Sen. Angela Paxton (R-McKinney), is barred from participation in deliberations and from voting on any of the issues but will be present for the proceeding as the Texas Constitution requires.
After high-profile counsel for the House impeachment panel and Paxton's defense sparred in the media, Patrick issued a wide ranging gag order, requiring both defense and prosecution teams to largely refrain from public statements. A violation of the order is punishable by up to six months in county jail and/or a fine of up to $500. The impeachment trial is scheduled to begin Sept. 5.
Five State Representatives Will Not Seek Reelection
Each legislative session brings new faces to the lawmaking arena, and the 89th Legislature, convening in January 2025, will be no exception. The following House members have announced they will not seek reelection:
Rep. Four Price (R-Amarillo), House District 87.
Rep. Abel Herrero (D-Robstown), House District 34.
Rep. Tracy King (D-Uvalde), House District 80.
Rep. Julie Johnson (D-Farmers Branch), House District 115.
Rep. Evelina "Lina" Ortega (D-El Paso), House District 77.
Prospective replacements must file for a place on the primary ballot by Dec. 16. Other key election dates may be found on the Secretary of State's website.
For more information about this article, please contact Pete Winckler.