News Article | July 28, 2023
South Texas County Judges and Commissioners Association Conference Recap
County News | Legislative News
Legislative Services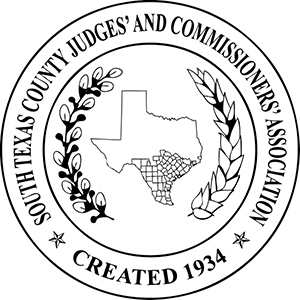 The South Texas County Judges and Commissioners Association met for its 89th annual conference in San Antonio from June 26 to 29. At the conference, new officers were installed:
Bee County Commissioner Sammy G. Farias – President
Hidalgo County Commissioner David Fuentes – First Vice President
Jim Wells County Judge Pete Trevino Jr. – Second Vice President
Jackson County Judge Jill Sklar – Immediate Past President
In addition to the new officers, the conference featured special guests, Rep. Todd Hunter (R-Corpus Christi) and Sen. Sarah Eckhardt (D-Austin), who provided legislative updates. Hunter spoke about the importance of county officials working with their legislators to influence legislation while Eckhardt focused on policy. Specifically, Eckhardt spoke about the property tax proposal then still under consideration in special session by the Legislature, saying the proposal presented by the Senate is a good proposal, as long as the Legislature continues to fund public education.
Another conference highlight was an update on broadband by the Broadband Development Office, an update on subdivision regulations and a legislative update that encouraged counties to do the following:
Review the broadband maps and create a local committee to work with local partners on broadband issues.
Apply for cybersecurity grants. In 2019, 22 counties had cybersecurity breaches.
Track the cost of dealing with scrap tires for use during the next legislative session.
The next annual South Texas County Judges and Commissioners Conference is scheduled for June 24 to 27, 2024, in South Padre Island.
For more information about this article, please contact Katy Estrada.