News Article | June 29, 2023
Texas Set to Receive $3.3 Billion for Broadband Program
County News | Legislative News
Legislative Services
The National Telecommunications and Information Administration (NTIA) has announced the allocation of $42.5 billion to be granted to the 50 states, Washington, D.C., and U.S. territories under the Broadband Equity, Access and Deployment program. The program will help deliver high-speed, affordable internet service to unserved and underserved county residents.
Texas is scheduled to receive $3.3 billion. States, D.C. and territories are expected to receive notice of their allocations on June 30, and will have 180 days to propose how they plan to run their broadband grant programs.
The Federal Communications Commission had recently updated its National Broadband Map, which the NTIA used to determine individual allocation amounts.
Details related to the allocations are available on InternetForAll.gov.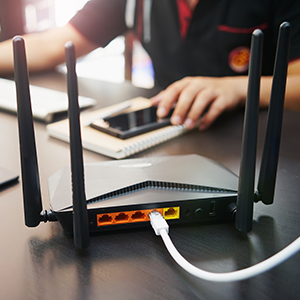 The BDO is looking to hear directly from communities across the state about their broadband needs to help the BDO develop a robust plan. The BDO is hosting regional meetings over the next several weeks to hear directly from local communities about their priorities. The meetings are open to all.
Meanwhile, the Local Government Broadband Roundtable meets virtually on the first Thursday of every month at 10 a.m. The roundtables are intended to inform local elected officials and their staffs and other community-based organizations that want to ensure their constituents have access to reliable, affordable internet. The next meeting is scheduled for July 6; please contact us for details.
For more information, please contact Megan Molleur at (800) 456‑5974.