News Article | May 12, 2023
NACo's Annual Conference Headed to Texas
County News | Legislative News
Legislative Services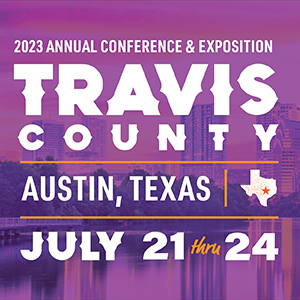 The National Association of Counties (NACo) is holding its annual conference and expo in Texas this year. It's all happening from July 21 to 24 at the Austin Convention Center in Travis County. This is a huge event where county officials and staff from all over the country gather to learn, share ideas and connect with other county leaders.
NACo is offering Texas counties one free registration. Visit NACo's website at www.NACo.org/Annual, register as usual and enter the promo code TACoANNC23.
The Texas Association of Counties is hoping to make a strong Texas showing at the conference. We look forward to seeing you there.