News Article | May 12, 2023
Get the Latest From the Capitol: Join TAC's Tuesday Morning Breakfasts
County News | Legislative News
Legislative Services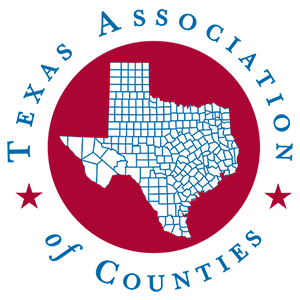 The Texas House was facing a wave of deadlines as this week's legislative breakfast meeting got underway Tuesday. A second wave of House deadlines will begin arriving late next week. With only 17 days remaining in this year's regular session, lawmakers have rounded the final turn and are heading down the stretch toward adjournment on May 29. Whichever hackneyed sports metaphor you prefer, with Senate bills in the House and House bills in the Senate, everything is now moving at breakneck speed.
Meanwhile, wary eyes watch for bills once thought dead to find new life as floor amendments in other measures. Does whack-a-mole count as a sport?
Throughout the session, county officials have been monitoring a slew of major bills. Several were discussed Tuesday. A sampling, with updates:
The House Committee on Pensions, Investments and Financial Services held a public hearing on Senate Bill 1446 by Sen. Bryan Hughes (R-Mineola) on Wednesday. The bill was left pending.
SB 1446 proposes new fiduciary standards and contract requirements that could result in significant lost earnings for the Texas County and District Retirement System and increased costs to county and district employers. Please refer to this TCDRS analysis for more on the bill's impact.
House Bill 2043 by Rep. Rhetta Andrews Bowers (D-Garland) would require the Office of Court Administration to create a statewide pretrial and sentencing database for each defendant arrested in Texas, generating extra reporting duties for sheriffs, justices of the peace and county clerks. The bill passed the House Committee on Judiciary and Civil Jurisprudence on May 2 and was placed on the general state calendar on Tuesday. Further action on the bill was postponed on Wednesday.
The House passed House Joint Resolution 134, the proposed constitutional amendment to abolish the office of county treasurer of Galveston County by Rep. Greg Bonnen (R-Friendswood), on Wednesday. Its identical Senate companion, SJR 28 by Sen. Mayes Middleton (R-Galveston), was voted out of the House County Affairs Committee on May 11.
Waller County Justice of the Peace J.R. Woolley, the JP Legislative Committee chair for the Justices of the Peace and Constables Association of Texas, reported that a bill supported by JPCA, SB 1259 by Sen. Brandon Creighton (R-Conroe), had been sent to Gov. Greg Abbott for his signature.
Another bill supported by JPCA, SB 760 by Sen. Morgan LaMantia (D-South Padre Island), appeared it would soon follow, Woolley said. SB 760 would allow a justice of the peace, during an inquest, to order a blood sample from the body of a suspected overdose victim to help in determining cause of death, forgoing the need for a much more expensive autopsy.
TAC Legislative Consultant Caroline Love, liaison to the Tax Assessor-Collectors Association of Texas, provided an update on HB 718 by Rep. Craig Goldman (R-Fort Worth), which would replace temporary paper license plates with metal ones. The House passed the bill on May 2, sending it to the Senate.
See this newsletter's "Bills on the Move" article for the latest on these and other measures of interest to counties.
We are hosting two more Tuesday Morning Breakfasts before the regular session ends. Register here to join us either in person or online.