News Article | May 19, 2023
Retirement System Bill Sparks Concerns: More From TAC's Tuesday Morning Breakfast
County News | Legislative News
Legislative Services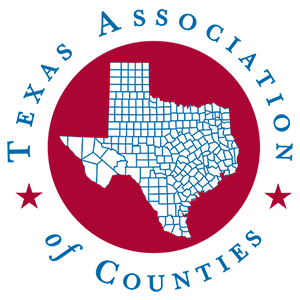 We could all use a little extra caffeine as we near the end of the session. (Only 10 days left, and yes, we're counting.) Fortunately, TAC's weekly legislative breakfast meeting serves up plenty of coffee along with the latest updates on bills affecting Texas counties.
As of Tuesday morning, the Texas County and District Retirement System (TCDRS) continued to express serious concerns about Senate Bill 1446 by Sen. Bryan Hughes (R-Mineola). The bill had passed the House Committee on Pensions, Investments & Financial Services with a 5-3 vote on Monday and was on its way to the House Calendars Committee for placement on a calendar for House consideration next week. SB 1446 introduces new investment restrictions and liability risks on public retirement systems that could cost TCDRS access to some of its investment partnerships. TCDRS anticipates significant lost earnings as a result and increased costs for employers. Please refer to this analysis by TCDRS for more on the bill's expected impact.
Jim Allison, senior counsel for the County Judges and Commissioners Association of Texas, was happy to report that House Bill 3363 by Rep. James Frank (R-Wichita Falls) had passed the House and been referred to the Senate Finance Committee. HB 3363 would require the state to compensate counties for the cost of confining in county jails defendants awaiting transfer to a mental health facility or prison and juvenile defendants awaiting transfer to the custody of the Texas Department of Juvenile Justice. Reimbursements to counties could potentially total more than $800 million a year.
TAC Financial Analyst Zelma Smith reported that House and Senate budget conferees remained far apart on property tax cuts as they negotiated HB 1, the 2024-25 budget bill, and SB 30, the supplemental budget bill for the current biennium. The five senators and five representatives negotiating the budget had moved forward on funding for some items of interest to counties, including indigent defense and mental health funding. Smith has the latest on the budget negotiations here.
Chambers County District Clerk Patti Henry, president of the County and District Clerks Association of Texas (CDCAT), thanked justices of the peace, sheriffs and other county officials for their help in defeating HB 2043. The bill, by Rep. Rhetta Andrews Bowers (D-Garland), would have created a statewide pretrial and sentencing database for each defendant arrested in Texas, resulting in extra reporting duties and staff costs for several county offices.
Meanwhile, HB 3937 by Rep. Julie Johnson (D-Farmers Branch), which seeks to create a database regarding the sentencing of defendants, remained a concern of CDCAT, Henry said. The bill passed the House in April and was referred to the Senate Criminal Justice Committee on Monday.
Grayson County Tax Assessor-Collector Bruce Stidham, president of the Tax Assessor-Collectors Association of Texas, and two of his colleagues – Randall County's Christina McMurray and Nueces County's Kevin Kieschnick – said HB 1215 by Rep. David Cook (R-Mansfield) could negatively affect multiple county offices. The bill, which was referred Tuesday to the Senate Business & Commerce Committee, would prohibit a public office from obtaining an applicant's criminal history information or asking the applicant to disclose information regarding the applicant's criminal history before making a conditional offer of employment.
To date, more than 450 bills have passed the House and Senate and Gov. Greg Abbott has signed about 40, along with a slew of concurrent resolutions. We continue to track all bills that affect county government. Find them here.
There's only one Tuesday and hence only one Tuesday Morning Breakfast left in the regular session of the 88th Legislature. Please join us in person or online on May 3 by registering here.