News Article | April 28, 2023
2023 Texas Demographic Conference
County News | Legislative News
Legislative Services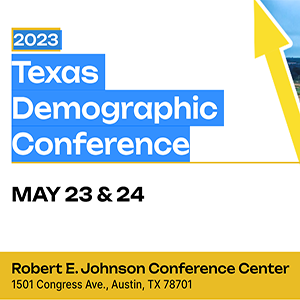 The event, to be held in Austin in late May, will offer insights into the state's demographic trends and explore crucial data products that can assist local and regional planning efforts.
The Texas Demographic Center will host its annual conference on May 23-24 at the Robert E. Johnson Conference Center in Austin. U.S. Census Bureau Director Robert Santos and Texas State Demographer Lloyd Potter will kick off the event.
The conference presents a valuable opportunity to learn about demographic trends in Texas and important data products that can help with local and regional planning for Texas communities. Visit the conference website for more information.
For more information about this article, please contact Megan Molleur.