News Article | April 21, 2023
AG Opinions and Requests
County News | Legislative News
Legislative Services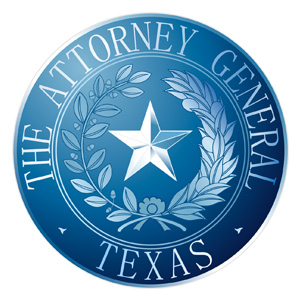 Attorney General Opinions
KP-0440: This opinion addresses questions related to public-private partnerships for state-funded prekindergarten offered by Texas school districts under Education Code section 29.153 (RQ-0480-KP). The opinion clarifies that compliance with certain provisions related to solicitation of public-private partnerships is mandatory for school districts seeking exemption from the application of section 29.153, regardless of their interest in participating in such partnerships. This opinion also discusses the potential applicability of Texas Education Agency guidelines and the Administrative Procedure Act.
KP-0441: This opinion pertains to the authority of a magistrate appointed under Government Code chapter 54 to serve as staff legal counsel for the appointing judge(s) and other magistrates. The question is whether this dual role violates certain constitutional and legal principles (RQ-0476-KP). The Attorney General's opinion concludes that neither the dual-officeholding prohibition in article XVI, subsection 40(a) of the Texas Constitution, nor the common-law incompatibility doctrine prohibits a criminal-law magistrate from holding both positions. Moreover, Government Code chapter 575 likely does not preclude such dual service. However, the question of whether this simultaneous service violates the Disciplinary Rules of Professional Conduct for attorneys or the Code of Judicial Conduct for magistrates is outside the scope of an Attorney General opinion.
KP-0442: May the fire chief or lieutenant of the Iraan Volunteer Fire and Rescue Department simultaneously serve on the Iraan City Council (RQ-0486-KP). Absent a resolution adopted by the Iraan City Council under Local Government Code section 21.003, the dual service of a person as a member of a volunteer fire department and member of the city council is prohibited.
Requests for Attorney General Opinion
RQ-0504-KP: Public Utility Commission. Questions related to the exclusive original jurisdiction of the Public Utility Commission or a municipality to regulate water rates and services in particular circumstances.
RQ-0505-KP: Tarrant County Criminal District Attorney. Application of Local Government Code section 120.002 to a county's transfer of a deputy constable from the constable's office to other county departments.
RQ-0506-KP: Hardin County Attorney. Whether an elected constable may serve as a student resource officer, employed as an independent contractor, with a school district located in the constable's precinct.
RQ-0507-KP: Senate Committee on Education, via Chairman Brandon Creighton. Questions relating to the powers and duties of the Galveston Park Board of Trustees.