News Article | May 05, 2023
Week in Review: A Digest of What Happened This Week at the Capitol
County News | Legislative News
Legislative Services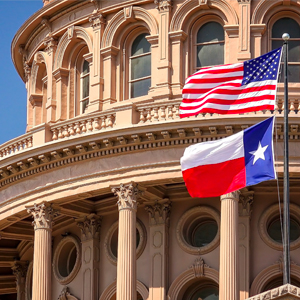 With 24 Days Remaining, Fate of Most Bills Yet Undecided
Fewer than 100 bills have run the legislative gauntlet and reached the final decision point: the Governor's desk. None have yet been vetoed. Consider that just over 1,000 bills have been passed in recent sessions, and two pictures of the next few weeks present themselves: one, a flurry of activity sends hundreds of bills to the Governor; two, friction between House and Senate leadership kills hundreds of bills, resulting in an atypically low passage rate.
County Auditors Meet
The Texas Association of County Auditors met this week for the annual County Auditors Institute. County auditors from across the state gathered in College Station for a four-day program. Attendees heard from speakers on topics ranging from updated federal accounting standards, legislative activity, purchasing and records retention. In addition to the educational component that provided statutorily required continuing education hours, participants learned from their peers and enjoyed the camaraderie that comes with the infrequent opportunity to gather as a community.
Sheriffs' Association Backs Changes to Temporary Jailer Licensure
House Bill 2183 by Rep. Lynn Stucky (R-Denton) was heard Tuesday in the Senate Criminal Justice Committee. Under current law, an individual may receive only one temporary jailer license in their lifetime. That restriction is a problem when an individual starts employment as a jailer working under a temporary license and then chooses to leave for another line of work. If they later decide to come back to the jailer role, they are ineligible for a temporary license. Current law further prohibits someone who was a fully licensed jailer, and let their license expire while in another line of work, from receiving a temporary license to return to the jailer role. Chambers County Sheriff Brian Hawthorne testified in support on behalf of the Sheriffs' Association of Texas. The bill was approved on a 5-0 vote.
Legislative Directories Available for Order
Don't forget to order your copy or copies of the Texas Association of Counties' Legislative Directory for the 88th Legislature. The directory includes contact information for TAC's Legislative Services team, leaders and legislative chairs of the county affiliate organizations, members and committees of the Texas House and Senate, and more. Order here.
Week in Review is a collaborative article. For more information, please contact TAC Legislative Services.