News Article | May 25, 2022
Watch the Staying Motivated on the Job Webinar Recording
Healthy Byte Wellness News | Health & Benefits News
Health & Employee Benefits | Health & Wellness Support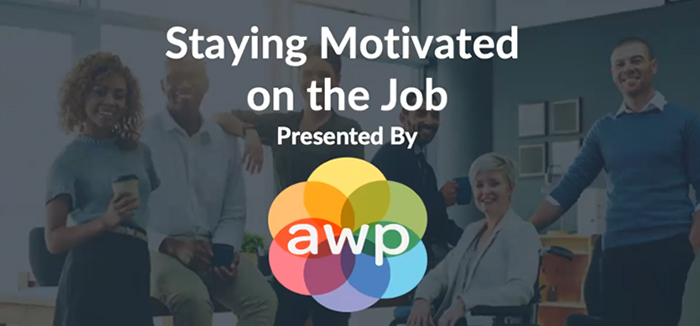 Feelings of being stuck or overwhelmed at work can affect more than just your productivity. You may only be temporarily out of balance, or you may need to reevaluate your situation and find ways to move forward in your life. View the Alliance Work Partners Staying Motivated on the Job webinar recording to learn more about the following topics:
Identifying symptoms of burnout
Seeking a way to bring your life into balance
Taking personal responsibility for where you are
Rebuilding your job to increase engagement
As a reminder, the Employee Assistance Program (EAP) powered by Alliance Work Partners is available to all fully pooled TAC Health and Employee Benefits Pool members and participating ASO members. The EAP is available to assist employees and members of their households who may be experiencing personal life problems, such as marital problems, legal or financial issues, stress, emotional problems, family problems and substance abuse struggles.
All services provided by the EAP are free of charge and confidential.
A toll-free call to (800) 343-3822 starts the process. The EAP's call center is staffed 24 hours a day, seven days a week by professional counselors. Face-to-face counselors also are widely accessible.
Go to www.awpnow.com to create a customized account. Select "Access Your Benefits." Use registration code: AWP-TACHEBP-4661.
Healthy County Employee Assistance Program powered by Alliance Work Partners
Access all benefits by calling (800) 343-3822.
To reach TDD, call (800) 448-1823.
To reach the EAP teen line, call (800) 334-TEEN (8336).
Online: www.awpnow.com | Registration code: AWP-TACHEBP-4661